This course develops your management potential ready for the competitive challenges ahead of the Third Sector and includes a qualification awarded by the Chartered Management Institute
Our programme is dual accredited by the Chartered Management Institute (CMI). Upon successful completion of the programme students will be eligible for a CMI L7 qualification in Strategic Management and Leadership (subject to passing the required CMI mapped modules* and CMI moderation)
We are one of a few universities in the UK offering postgraduate management education applicable to charities and voluntary sector organisations.
Many of our graduates and alumni gain promotion within the charity sector.
Charities and voluntary services are often berated by the media for poor management decisions. This label is compounded by them being part of a third sector: below the private and public sectors. Smaller charities face increased competition for funds and publicity, and limited frontline resources.
This Charity Management course offers a fresh and positive outlook for the sector, recognising the vital role that charities and volunteers play in society.
You will learn contemporary management and business techniques - underpinned by ethics and responsible management practices - to help charities thrive in a competitive environment.
The programme will help develop your management potential and will equip you for any future challenges the sector faces. On completing your Master's degree, you will also gain an accredited award from the Chartered Management Institute.
Dual accreditation
Completion of the degree leads to dual accreditation: Bachelor's Honours degree and Level 5 Certificate in Management and Leadership awarded by the Chartered Management Institute (CMI).
Please note: students who gain a Postgraduate Certificate or Diploma will not be eligible for a CMI Level 7 Certificate.
*The mapped modules are currently under review.
Why St Mary's
As one of few postgraduate courses of its kind in the country, our Master's in Charity Management programme has a strong record in graduate employability and attracts international interest.
The programme is also enhanced by:
Small class sizes and cohorts that offer a supportive and welcoming environment for all learners
Exchanges of insights from peers and experienced academics offering real-life experiences of current issues affecting charities and voluntary services
Guest lectures, seminars and workshops capitalising on our links to charities and social enterprises
A dedicated team of lecturers and professors with decades of experience in shaping this sector and helping to make a difference.
Unrivalled networking opportunities by making lifelong contacts with our internationally diverse community of students and academics
We actively encourage research, analysis and debate, highlighting your own experience of charities. This is designed to give real-life insights that help support your progress as an effective charity manager.

Matt Williams
Senior Lecturer in Charity Management
View profile
Upcoming webinars and events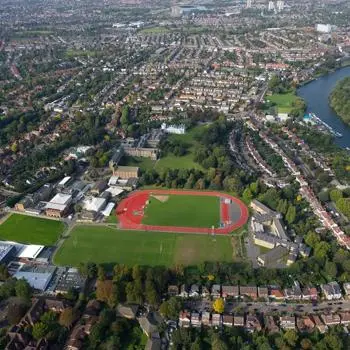 Postgraduate events
Join us at a postgraduate event
Open Days
Course content
Modules
Most Charity Management tuition time is scheduled during standard business hours, however some elective modules can be outside of standard business hours.
The first six courses below are for semester 1, and the others (from Financial Management and Fundraising down) are for semester 2.
Please note: it is possible that a module listed on the website will not be able to run due to reasons beyond our control. For more information please refer to our course information disclaimer.
Entry requirements
Students are expected to have at least a 2:2 honours degree or equivalent.
Additional requirement information
Applicants must have current experience (either paid or voluntary) in the charity management sector. They must also provide an appropriate written reference from a relevant charitable organisation that clearly demonstrates that they are currently working within the Third Sector in either in a paid or unpaid position.
Mature students with managerial experience within a charitable organisation but with limited educational qualifications will also be considered.
Further Information
For more information about entry requirements please email apply@stmarys.ac.uk.
Fees & funding
Additional costs
Your tuition fees will cover the cost of all mandatory elements of your programme. Additional costs could be incurred depending on optional modules chosen and other projects undertaken.
For further information about additional costs please see our additional costs webpage.
Alumni discount
A 20% tuition fee discount is available for our alumni (undergraduate and PGCE) planning to study this Master's degree. Those studying for a PGDip of PGCert are not eligible for the discount.
Funding
Government-funded loans of over £11,000 are available to many home postgraduate students. Home and international students may also be eligible for external sources of funding. International students should check their eligibility for our International Scholarship.
For more information, please look at our postgraduate funding page.
How the degree is taught
Teaching methods
You will be expected to conduct individual study, as well as attend formal scheduled weekly lectures.
We will provide you with key tools: our online portal and access to our extensive electronic resources and business databases, as well as many other research sources.
You will be welcome to attend guest lectures from our visiting professors and growing research community, who often present enlightening perspectives on issues in business, management and law.

MA Charity Management professional bodies and accreditations
Assessment methods
Assessment will take place primarily through coursework, presentations and vivas.
Career opportunities
Students on the programme, both past and present, have successfully experienced promotion within the not-for-profit sector. Several alumni have become CEOs of their charities. The programme has been rated No.1 in the UK for employability amongst equivalent specialist charity courses by Destinations Interactive.
To ensure that students benefit from the Master's programme, it is advisable that they work (paid or unpaid) for a charitable organisation whilst on the course.
For those students not currently engaged with a non profit organisation, we have prepared a list of charities that offer voluntary positions. There are no guarantees that voluntary positions will be available.
The Careers Service has more information on graduate careers and part-time work available during your course.
More from St Mary's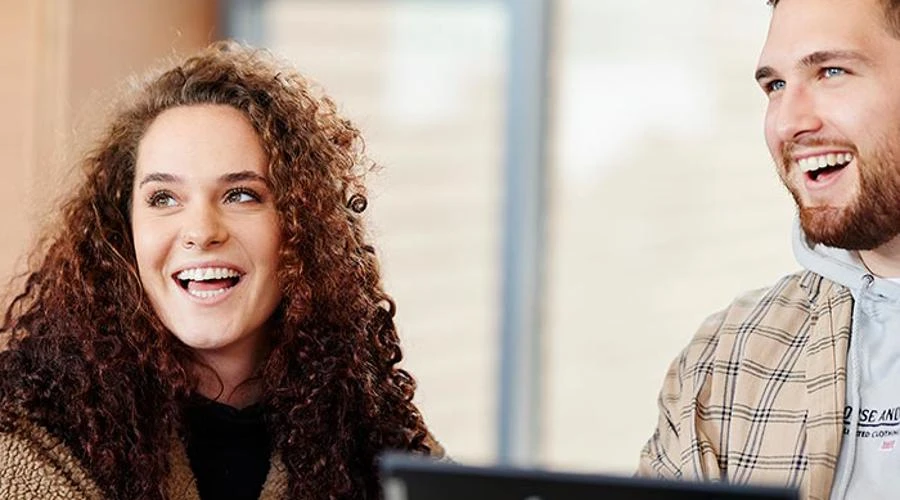 We have a range of webinars and events to help you decide whether St Mary's is the place for you.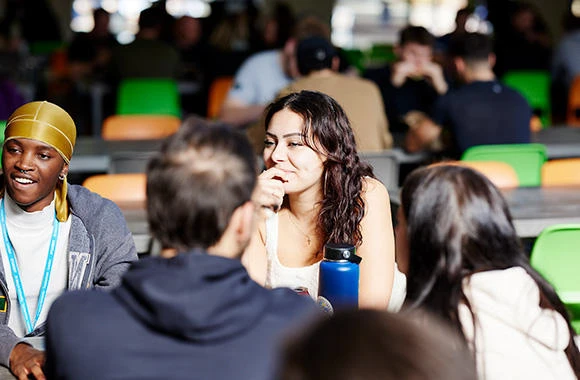 Discover what life is like on our London campus.