Immerse yourself within London heritage sites as you explore the connections between historic literature and its social, political and cultural meanings
Opportunities to enhance your employability by participating in public engagement initiatives with local creative partners.
Modules take advantage of local literary and theatrical heritage sites, to give you an immersive and geographically-distinct learning experience.
Are you fascinated by the way literature can help us to explore a particular place or culture? Would you like to pursue a career in Heritage or even a PhD in Literature? If so, our Master's degree in Literature, Culture and Heritage is for you.
Our Master's degree in Literature, Culture and Heritage brings together the historical, cultural and literary heritage of West London. As a student on our MA Literature, Culture and Heritage, you will benefit from the unique position of St Mary's University in Twickenham and its proximity to Strawberry Hill House, the home of the Gothic and a physical representation of the impact of the global on the local through its heritage and collections.
You will also engage and collaborate with other historic buildings in the area, such as Chiswick House and Gardens, Hogarth's House and Orleans Gallery. Through field trips, museum exhibitions, novels, poetry, and theatre, as well as the study of a range of historical texts, we will interrogate colonialism, postcolonialism, religion and culture and confront difficult heritage spaces that explore race, religion, gender, nationhood and the role of place.
As a student on our Master's degree in Literature, Culture and Heritage, you will join a close-knit and passionate group of teachers and students in the Institute of Theology and Liberal Arts.
All of our Master's degrees are taught in seminar-style groups, with plenty of scope to discuss ideas in depth and get to know your tutors and fellow students well.
If you have a passion for Literature, Culture and Heritage, then our Master's degree will help you pursue it and develop your career in the process.
Why St Mary's
You'll benefit from the wealth of prominent heritage sites local to us, including Hampton Court Palace and Strawberry Hill House, the latter of which is located on our West London campus. You'll have the opportunity to engage with archives and artefacts at these sites.
Lectures are taught at Strawberry Hill House, which means you'll be immersed in local heritage throughout your degree and gives you the opportunity to engage academically and creatively with the narratives you encounter.
Throughout the degree, you'll interact with a wide selection of literary and cultural movements and be introduced to a range of key disciplinary methodologies.
You'll then draw on the tools acquired across the course to conduct a rigorous and in-depth research project. This will take the form of either a dissertation or a creative, work-based project completed in collaboration with a local heritage partner.

Richard Mills
Senior Lecturer
View profile
Upcoming webinars and events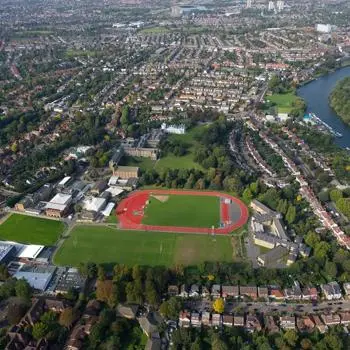 Postgraduate events
Join us at a postgraduate event
Open Days
Course content
Modules
The modules listed below are the modules that were available to students in the 2022/23 academic year and are illustrative of what may be offered for 2023/24.
Please note: it is possible that a module listed on the website will not be able to run due to reasons beyond our control. For more information please refer to our course information disclaimer.
Entry requirements
Applicants are required to have achieved at least a 2:2 first degree in English Literature or a related subject.
Professional experience of working with cultural heritage sites will also be considered.
Further Information
For more information about entry requirements please email apply@stmarys.ac.uk.
Fees & funding
Additional costs
Your tuition fees will cover the cost of all mandatory elements of your programme. Additional costs could be incurred depending on optional modules chosen and other projects undertaken.
For further information about additional costs please see our additional costs webpage.
Alumni discount
A 20% tuition fee discount is available for our alumni (undergraduate and PGCE) planning to study this Master's degree. Those studying for a PGDip of PGCert are not eligible for the discount.
Funding
Government-funded loans of over £11,000 are available to many home postgraduate students. Home and international students may also be eligible for external sources of funding. International students should check their eligibility for our International Scholarship.
For more information, please look at our postgraduate funding page.
How the degree is taught
Teaching methods
undefined
Assessment methods
Our Master's degree in Literature, Culture and Heritage is assessed through a range of innovative methods, which include creative pieces, exhibitions, and critical commentaries as well as essays and presentations.
Tutors on the programme will guide you through all the requirements to ensure you are supported to succeed.
Career opportunities
Our Master's degree in Literature, Culture and Society offers you the chance to get involved with public engagement initiatives with Strawberry Hill House and other local heritage partners, enabling you to gain vocational skills while also bolstering your academic qualifications.
Creative assessment methods (ranging from presentations, collaborative projects and digital tasks) will foster in you transferrable skills including:
Public speaking
Teamwork
Project management
IT competency
You'll also benefit from the opportunity to attend talks from professionals working in a range of creative industries.
The Careers Service has more information on graduate careers and part-time work available during your course.
Some examples of job roles and areas of work for graduates of Literature, Culture and Heritage MA PGDip PGCert include:
More from St Mary's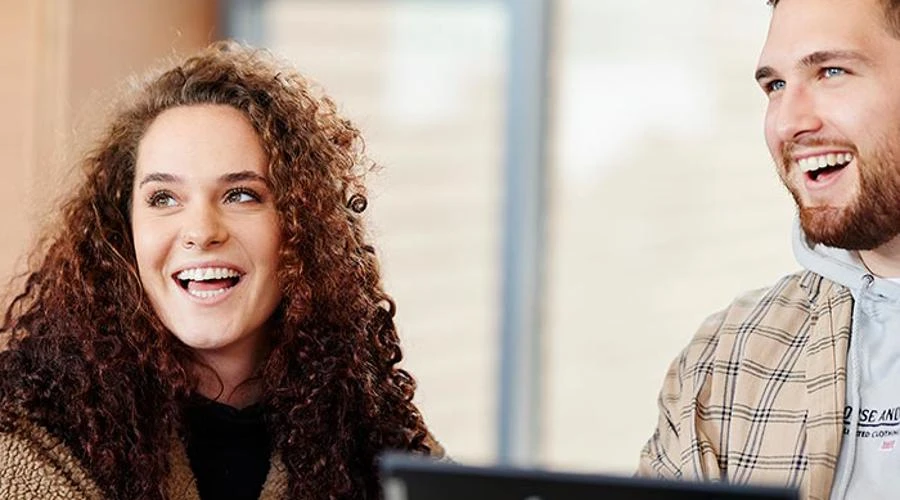 We have a range of webinars and events to help you decide whether St Mary's is the place for you.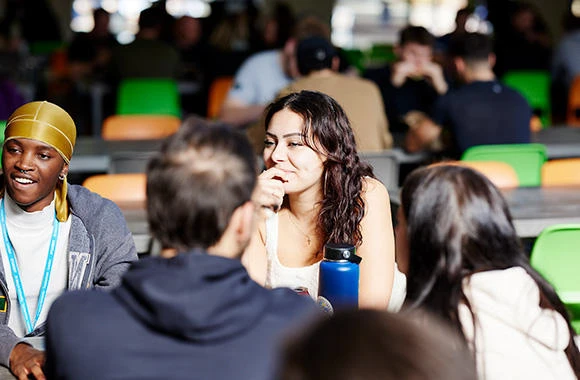 Discover what life is like on our London campus.