Our Sports Officiating specialist pathway has been designed for practising sports officials, those with an interest in sports officiating and sports management professionals worldwide
Access to industry partners through course collaboration, knowledge sharing and continued professional development opportunities, including Sports Officials UK, The Referees' Association and the Surrey FA
Flexible learning allows you to study at your own pace around your professional role
Access to academic staff involved in world-leading research and high-level consultancy
This Sports Officiating Master's degree ideal for anybody with an interest in sports officiating. This includes:
Practising officials who are seeking to develop their skills,
Referee and umpire development leaders and executives who wish to offer their officials contemporary insight into training and progression
Academics who wish to pursue the investigation of sports officials as their chosen field of interest.
The degree aims to enhance not only your critical understanding of the sports official's role, but also your research and application of training and development regarding sports officials. The course content has been carefully constructed following consultation with our partners and senior academics.
Sports Officiating is a fast-growing, contemporary area of interest, with 50% of research in this area having been completed between 2015 and 2020!
Why St Mary's
This Sports Officiating course is taught by nationally and internationally renowned academics and specialist staff.
Teaching staff on the degree include academics undertaking research related to sports officiating. For instance, Stuart Carrington has published a book titled Blowing the Whistle: The Psychology of Football Refereeing.
The applied nature of the course ensures that you continually reflect on the course content in your professional practice.
Mike Gilham
Subject Lead - Football and Performance Analysis
View profile
Upcoming webinars and events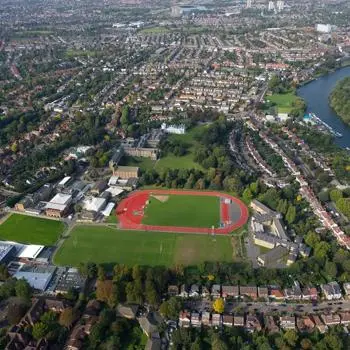 Postgraduate events
Join us at a postgraduate event
Open Days
Course content
Modules
The modules listed below are the modules that were available to students in the 2022/23 academic year and are illustrative of what may be offered for 2023/24.
Please note: it is possible that a module listed on the website will not be able to run due to reasons beyond our control. For more information please refer to our course information disclaimer.
Entry requirements
Minimum 2.2 degree or international equivalent, preferably in a sports-related subject.
Additional requirement information
We invite applications from individuals with a high level or experience in the field of officiating, whether as a practicing official or as a stakeholder in the development of officials. We will review each application on merit.
Applicants are encouraged to hold or have the intention to work towards, an NGB L3 coaching award or international equivalent qualification and demonstrate continued commitment to coaching or professional practice.
Non-degree entrance
Applicants without formal degree level qualifications, but with significant relevant work or playing experience are encouraged to apply. We will assess your suitability and any support you may need for the non-degree entrance through a two-step process. For more information please check our entrance task details.
Non-degree entrants will have to take an additional module (Academic Introduction to Professional Development) in the summer before the degree begins. This module is not assessed and is designed to help prepare you for your academic studies.
Please note: the deadline for non-degree entrance will not be able to apply after the summer module begins.
Further Information
For more information about entry requirements please email apply@stmarys.ac.uk.
Fees & funding
Additional costs
Your tuition fees will cover the cost of all mandatory elements of your programme. Additional costs could be incurred depending on optional modules chosen and other projects undertaken.
For further information about additional costs please see our additional costs webpage.
Alumni discount
A 20% tuition fee discount is available for our alumni (undergraduate and PGCE) planning to study this Master's degree. Those studying for a PGDip of PGCert are not eligible for the discount.
Funding
Government-funded loans of over £11,000 are available to many home postgraduate students. Home and international students may also be eligible for external sources of funding. International students should check their eligibility for our International Scholarship.
For more information, please look at our postgraduate funding page.
How the degree is taught
Teaching methods
undefined
Assessment methods
Assessment methods on the course deviate from traditional ideas, the main aim for assessments is to capture learning within the realms of your professional contexts.
Some of the assessment methods utilised on the programme are as follows:
Practical workshops
Critical evaluation
Presentations
Position statement
Critical reflection
Career opportunities
As an MSc Professional Development with a specialism in Sports Officiating graduate, you will be highly sought after by employers in a rapidly growing market both nationally and globally.
With half of the academic research into sports officials occurring in the last five years, there is tremendous scope for future roles to be created for those with a bespoke specialism in sports officiating.
Employment areas include:
Practising officiating roles
Training and management roles in sports officiating
Senior management roles at local and national sporting organisations
Sports development officers
Head of sport
Disciplinary lead
Safeguarding roles
A variety of roles that rely on responsibility and integrity (such as the armed forces or emergency services)
More from St Mary's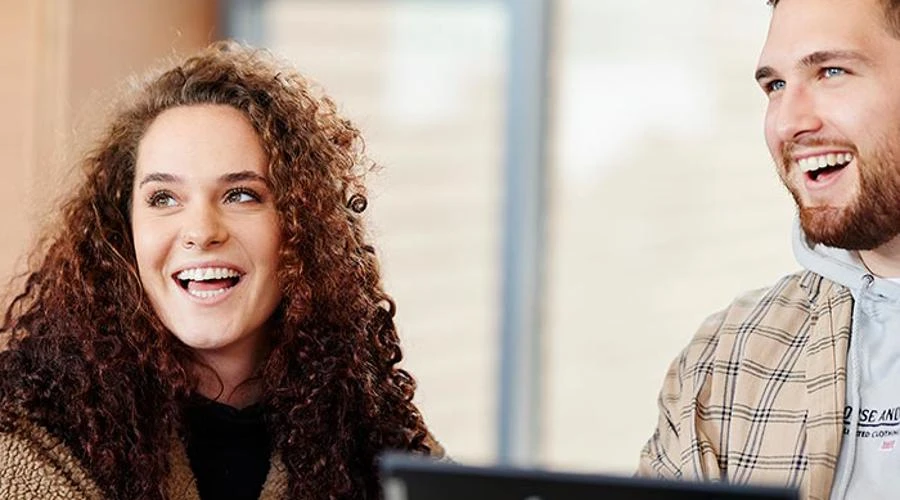 We have a range of webinars and events to help you decide whether St Mary's is the place for you.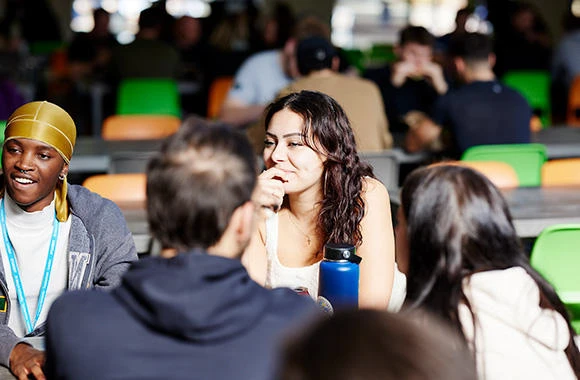 Discover what life is like on our London campus.