Champion wellbeing and spirituality with our Pastoral Ministry degree
Build theological skills with our hands-on Pastoral Ministry degree. You will cover:
theology
scripture
sacraments and liturgy
Christian ethics
interfaith relations
Christian spirituality
canon law.
This Pastoral Ministry FdA is in partnership with the Diaconate Formation Programme for the dioceses in England and Wales.
This foundation degree suits those in formation for ordained ministry in the Church. You can only study for the degree if you have been accepted for formation by your Bishop.
After completing this course, you can enrol on our Theology MA.
Britain's largest diaconate course
You'll join Britain's largest diaconate training course and one of the largest clerical formation communities.
Hands-on learning
You will:
access local mentors
experience 11 formation days
complete two residential weekends.
Flexible learning
You will learn part-time and via a blended learning approach. Therefore, you can study around your commitments.

Revd Dr Ashley Beck
Senior Lecturer - Pastoral Ministry
View profile
Chat to us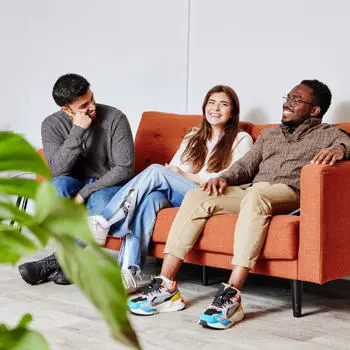 Chat to us
Applying to university can be daunting, and you may have questions about applying, student life, or your course.
Chat now
Course content
Modules
The modules listed below are the modules that were available to students in the 2023/24 academic year and are illustrative of what may be offered for 2024/25.
Please note: it is possible that a module listed on the website will not be able to run due to reasons beyond our control. For more information please refer to our course information disclaimer.
Entry requirements
The Foundation degree in Pastoral Ministry is taught as part of a collaborative relationship between St Marys and seven Roman Catholic dioceses in southern England Wales, for those in formation to become permanent deacons. You can only study for the degree if you have been accepted for formation by your Bishop. If you're interested in becoming a deacon you should first contact your parish priest.
Students are enrolled on the programme after they have been accepted for formation for the diaconate by their diocesan bishop or Ordinary. For more details contact the Programme Director, the Revd Dr Ashley Beck at ashley.beck@stmarys.ac.uk.
We will make you an offer if you are within the tariff band range and you meet subject-specific requirements (where applicable).
For undergraduate programmes we will take into account subjects studied at Level 3, your GCSEs (or equivalent) profile, relevant non-academic achievements outlined in your personal statement, references, and your motivation for study.
GCSE
Applicants should have at least a GCSE grade 4/C (or equivalent) in English Language.
We offer GCSE equivalency tests for those who need to improve their GCSE grades.
Further Information
For more information about entry requirements please email apply@stmarys.ac.uk.
Fees & funding
Funding Information
*Please note: tuition fees are subject to an inflationary increase each year, meaning if your course runs over more than one academic year you may pay an increased fee for each subsequent year of study. Tuition fee increases for returning students will be capped at the higher of 5% per annum or the rate of Consumer Price Index inflation in the United Kingdom.
Information about tuition fees, student loans, and funding your studies can be found within our fees and funding section.
Additional costs
Your tuition fees will cover the cost of all mandatory elements of your programme.
There are no additional costs for students. Fees are paid entirely by the dioceses within the collaborative programme, who also cover costs for meals and accommodation at the formation days and weekends.
Living costs
A guide to your living costs has been created by our Student Funding Team.
Accommodation costs vary depending on whether you opt for an en suite room and on-site catering. Take a look at our accommodation options and the prices you can expect to pay.
How the degree is taught
Contact time - 60%
Independent study - 40%
*Contact time includes 55% of guided learning
Teaching methods
You'll be taught on our beautiful and historic campus located in Twickenham, London.
The degree is taught in formation days on Saturdays and residential weekends, consisting of lectures and seminars, alongside prayer and corporate worship. Local one-to-one tuition also takes place between formation days.
Class sizes usually range from 10 to 20 students.
Assessment methods
Year One (Level 4)
In work for all modules in year one students will be introduced to the basic theory and practice of preaching, with practical work on posture, voice production and microphone use. The relationship will be explored between preaching and the various areas of pastoral ministry. There will be preliminary workshops concentrating on the basics of preaching technique.
Year Two (Level 5)
In all the modules of Level 5, work will be done on the continuing development of preaching skills as the student grows in theological confidence. This will focus primarily on preaching at Sunday celebrations, but also on reflections given during the week. Specific work will be done on different preaching techniques at different types of Eucharistic celebration, and on the demands of different church buildings. At the end of the second year, assessment will include some written work under examination conditions
Feedback
We adhere to the university's policy of providing feedback on assessments within 15 working days.
Career opportunities
With our Pastoral Ministry degree, you will develop key transferrable skills, including patience, communication, and leadership.
You could pursue a career as a pastoral minister.
Please contact our Career Services at careersnetwork@stmarys.ac.uk for further information on work and postgraduate opportunities.
More from St Mary's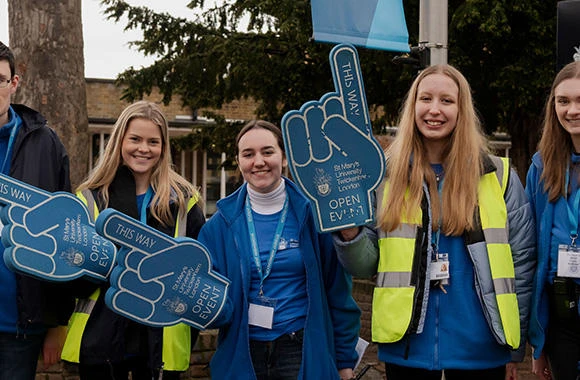 Thinking about whether St Mary's is the right place for you? Come and visit it us on campus.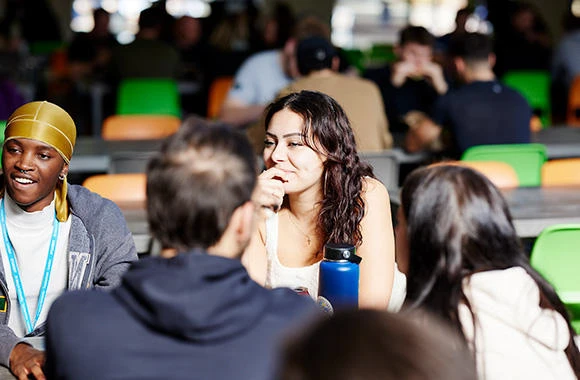 Discover what life is like on our London campus.