Confidently guide others in sport with our hands-on Physical Education and Sports Coaching degree
Empower others through sport with our Physical Education and Sports Coaching degree. If you currently work, or aspire to teach, in physical education or sport coaching, this course is for you.
You will study on campus twice a week, covering topics like:
young people's holistic development
talent development
contemporary issues in PE and sport
health and wellbeing
teaching skills.
Excellent reputation and teaching
We have a strong reputation for our sports and education programmes. The Times Good University Guide 2023 rated us in the top 5 for teaching quality. Additionally, we placed 5th for student experience in the Complete University Guide 2024.
Our student, Sophy, tells us that our tutors "always offered support and encouraged us to push our boundaries".
Work placements: build professional experience
You will undertake a work placement in your second year. This will allow you to apply your studies to a professional environment and strengthen your skills. Previous students have worked at:
Opportunities for further study
Once you successfully complete our Physical Education and Sports Coaching degree, you can choose to spend a third year completing either our:

Jessica Boyd
Course Lead - Physical Education and Sports Coaching FdSc
View profile
Chat to us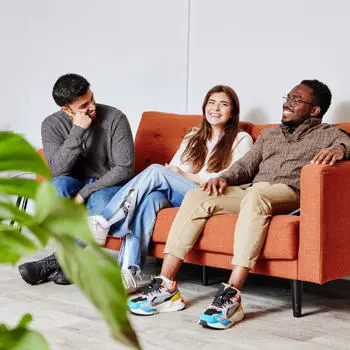 Chat to us
Applying to university can be daunting, and you may have questions about applying, student life, or your course.
Chat now
Course content
Modules
The modules listed below are the modules that were available to students in the 2023/24 academic year and are illustrative of what may be offered for 2024/25.
Please note: it is possible that a module listed on the website will not be able to run due to reasons beyond our control. For more information please refer to our course information disclaimer.
Entry requirements
Standard offers will normally be made at two D grades for A level (one of which should be in a science subject) or the equivalent including Vocational A levels (VCEs), AS Levels, BTEC or Access. This must include at least one 6-unit qualification.
Lower offers may be made in some cases, for example to mature students where the candidate's academic profile is offset by practical or vocational experience.
It is favourable for applicants to be currently working in the sector they wish to study in.
We will make you an offer if you are within the tariff band range and you meet subject-specific requirements (where applicable).
For undergraduate programmes we will take into account subjects studied at Level 3, your GCSEs (or equivalent) profile, relevant non-academic achievements outlined in your personal statement, references, and your motivation for study.
GCSE
GCSE grade 4/C (or equivalent) in English Language is required. Maths and Science also preferred
We offer GCSE equivalency tests for those who need to improve their GCSE grades.
Further Information
For more information about entry requirements please email apply@stmarys.ac.uk.
Fees & funding
Funding Information
*Please note: tuition fees are subject to an inflationary increase each year, meaning if your course runs over more than one academic year you may pay an increased fee for each subsequent year of study. Tuition fee increases for returning students will be capped at the higher of 5% per annum or the rate of Consumer Price Index inflation in the United Kingdom.
Information about tuition fees, student loans, and funding your studies can be found within our fees and funding section.
Additional costs
Your tuition fees will cover the cost of all mandatory elements of your programme.
Additional costs can occur if you opt to purchase a St Mary's sports kit and core text books.
Living costs
A guide to your living costs has been created by our Student Funding Team.
Accommodation costs vary depending on whether you opt for an en suite room and on-site catering. Take a look at our accommodation options and the prices you can expect to pay.
How the degree is taught
Contact time - 30%
Independent study - 70%
*Contact time includes 5% of guided learning
Teaching methods
You'll be taught on our beautiful and historic campus located in Twickenham, London.
A range of teaching methods including presentations, discussions, small group work, workshops and practical sessions are utilised.
Students are expected and challenged to bring their own work experiences into the discussions and to learn to place their academic work into an appropriate vocational context.
This degree regularly welcomes specialists in the field of physical education and sports coaching to deliver visiting lectures on current trends and applications of theory to the workplace.
Class sizes tend to be around 20 students for core modules, and 10 to 15 students for optional modules.
Assessment methods
The assessments are structured so as to reflect the underlying vocational principal of the course. Methods of assessments include presentations, coursework and portfolios, as well as practical and spoken assessment.
Students will need to develop their critical analysis and reflective skills in order to develop writing and reasoning through a range of topics relating to physical education and sports coaching. It is also critical in this field to be 'fit to practice' and so students must be well versed in practical demonstration alongside the theoretical underpinning.
There are no traditional written exams.
Feedback
We adhere to the university's policy of providing feedback on assessments within 15 working days.
Career opportunities
On our Physical Education and Sports Coaching FdSc, you will build key transferrable skills, such as time management, teamwork, and communication.
Contact our Career Services at careersnetwork@stmarys.ac.uk for further information on work and postgraduate opportunities.
Some examples of job roles and areas of work for graduates of Physical Education and Sports Coaching FdSc include:
More from St Mary's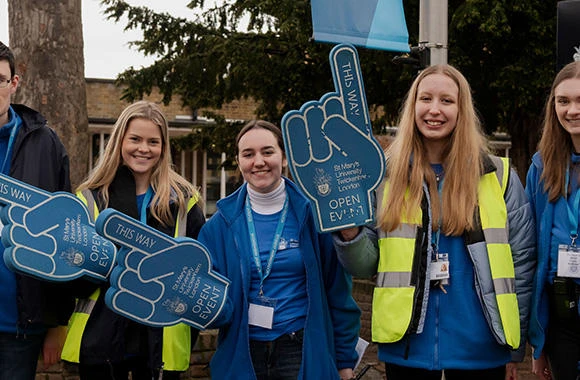 Thinking about whether St Mary's is the right place for you? Come and visit it us on campus.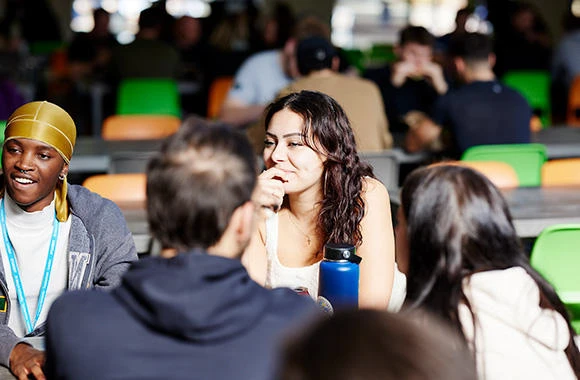 Discover what life is like on our London campus.