Our master's degree in Chronic Disease Management is designed to develop your skills and the expertise needed to promote and support behaviour change
This programme team utilise links with local health, educational, social care and charity organisations
Unique contemporary curriculum focusing on overcoming complex barriers to behaviour change for health improvements
Work experience and demonstrable skill acquisition from the integral work placement enhances career opportunities
Chronic disease in our society is on the increase, and although there is strong evidence that lifestyle adjustment can prevent and manage chronic disease, many face complex and challenging barriers to achieving lifestyle behaviour change. Innovative methods and highly trained individuals are needed to successfully tackle the problem from all sides.
There's a need in a range of health settings - including clinical, healthcare, social care and public health departments - for highly skilled, autonomous and analytical employees that specialise in the prevention, assessment and management of chronic diseases. Such employers report that it is currently challenging to find candidates with the experience and skillset needed. This degree will produce highly skilled graduates to address this gap.
This skill-enriching master's programme provides you with the opportunity to enhance skills, knowledge and understanding of facilitating, managing and supporting behaviour change at individual, group and population levels. The degree also aims to expand your research expertise.
Chronic Disease Management MSc is ideal if you're looking to progress your current career and provides the vital skills and experience necessary to embark on a career working to tackle chronic disease.
Why St Mary's
An integrated work placement forms part of this degree, allowing you to bridge the gap between theoretical knowledge and hands-on experience. You may be able to undertake this component in your current place of work. Working within health settings will provide you with an insight into the demands of helping people to make lifestyle improvements and demonstrate transferable project management and public health skills.
The programme is underpinned by a detailed understanding of theoretical and practical approaches to behaviour change. You will gain an enhanced understanding of lifestyle management and the complex issues faced by those with chronic disease, including nutrition and physical activity to manage and prevent chronic illness.
The University has fantastic links with local health, educational, social care and charity organisations through the Centre for Workplace Learning and the University's own Health and Wellbeing Service.
The structure of the degree is suitable for those completing the course alongside existing work commitments and also those wishing to focus solely on their studies.

Dr Anne Majumdar
Senior Lecturer in Nutrition and Chronic Disease
View profile
Upcoming webinars and events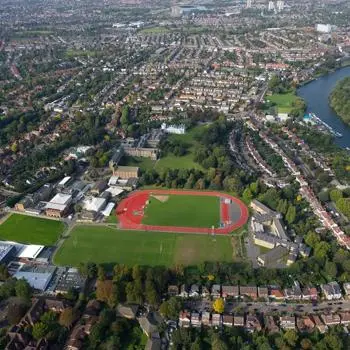 Postgraduate events
Join us at a postgraduate event
Open Days
Course content
Modules
The modules listed below are the modules that were available to students in the 2022/23 academic year and are illustrative of what may be offered for 2023/24.
Please note: it is possible that a module listed on the website will not be able to run due to reasons beyond our control. For more information please refer to our course information disclaimer.
Entry requirements
A 2:2 honours degree or above from a UK university, or equivalent, in a relevant subject.
Additional requirement information
Relevant degrees include nutrition, biosciences and applied health degrees (such as nursing, medicine or allied health), health and exercise science or social science.
Individual consideration will be given to those who have obtained a 2:2 degree classification (or equivalent). Evidence of recent academic study - or a period of professional experience with responsibilities in a relevant field - is also required.
Further Information
For more information about entry requirements please email apply@stmarys.ac.uk.
Fees & funding
Additional costs
Your tuition fees will cover the cost of all mandatory elements of your programme. Additional costs could be incurred depending on optional modules chosen and other projects undertaken.
For further information about additional costs please see our additional costs webpage.
Alumni discount
A 20% tuition fee discount is available for our alumni (undergraduate and PGCE) planning to study this Master's degree. Those studying for a PGDip of PGCert are not eligible for the discount.
Funding
Government-funded loans of over £11,000 are available to many home postgraduate students. Home and international students may also be eligible for external sources of funding. International students should check their eligibility for our International Scholarship.
For more information, please look at our postgraduate funding page.
How the degree is taught
Teaching methods
undefined
Assessment methods
Assessment is by online discussion, essays, case studies, reflective accounts, presentations, practical assessment, literature reviews, an evaluative report and a research dissertation.
Support is provided for assignments and the additional needs of those returning to study after a considerable break will be identified.
Career opportunities
The development of skills and competencies in behaviour change and lifestyle prevention of chronic disease are areas highlighted as a priority by Public Health England is integral to the course. This includes preventative approaches and tackling emerging conditions early, engaging hard to reach groups in the prevention and management of chronic disease, including males, ethnic minorities, pregnant women, the elderly and those from low socio-economic groups.
The degree includes a work-based learning component in which you will develop project management skills through the planning, implementation or evaluation of a particular project. This will place you in a favourable position to climb the career ladder in organisations with a chronic disease focus.
The Careers Service has more information on graduate careers and part-time work available during your course.
Apply now
September 2023
January 2023
More from St Mary's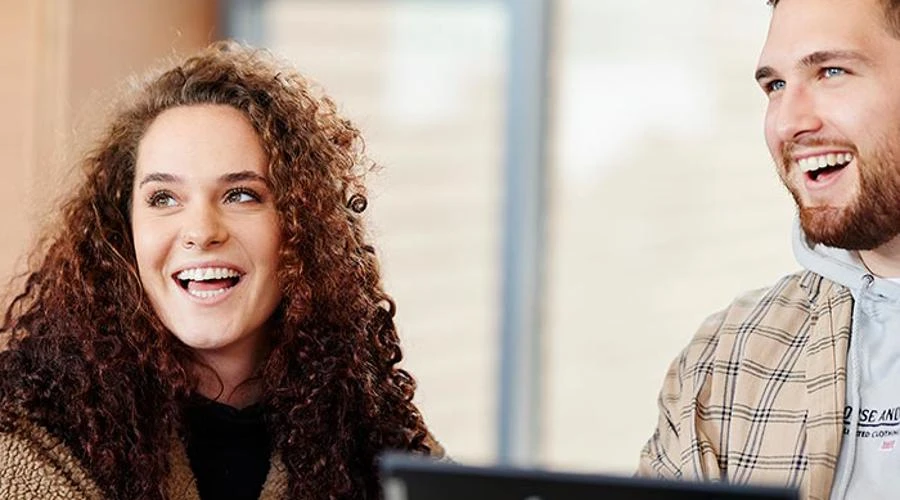 We have a range of webinars and events to help you decide whether St Mary's is the place for you.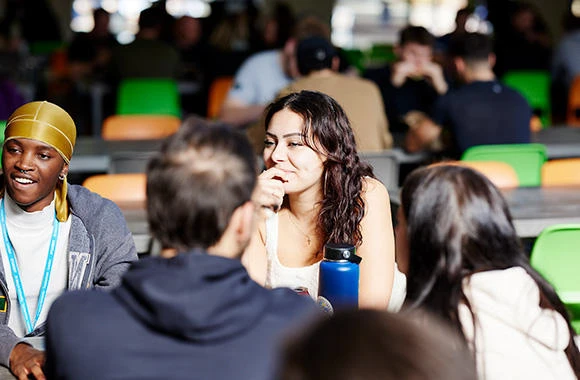 Discover what life is like on our London campus.