AfN and HKNS accredited programme
This course allows you to study alongside other work requirements
Optional modules include sports nutrition and nutrigenomics
The proportion of adults living in the UK categorised as obese continues to rise...
Current data from The Health Survey for England suggests that nearly 30% of adults are obese, predisposing them to greater risk of diabetes, cancer and coronary heart disease.
In an attempt to reduce levels of obesity and other diet related health problems numerous government initiatives have been launched such as Healthy Lives, Healthy People; the National Child Measurement Programme; the Public Health Responsibility Deal and the Change4Life campaign, with the aim of preventing people from becoming overweight by encouraging them to eat healthily and move more.
Increased awareness of the importance of a healthy diet and the association between diet and health at all stages of life has led to a growth of public interest in the subject of nutrition.
Why St Mary's
The course has been designed to enable you to continue working alongside your studies. You will attend St Mary's University for one and a half days a week in semester one (plus an intensive week in September) and semester two.
The programme has been accredited by The AfN (AC282) and HKNS. This accreditation allows successful MSc students direct entry to the UK Voluntary Register for Nutritionists (UKVRN) as an Associate Nutritionist, and for direct registration as a Registered Associate Nutritionist (ANutr) of the HKNS.
For graduates returning to Hong Kong, The HKNS will arrange freshly graduated ANutr to join our guidance program to accumulate practical experience under the guidance of experienced Registered Nutritionists (RNutr), with a view to prepare the ANutr for independent practice in the future.

Ammi King
Course Lead MSc Human Nutrition
View profile
Upcoming webinars and events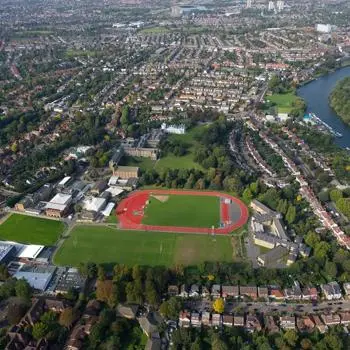 Postgraduate events
Join us at a postgraduate event
Open Days
Course content
Modules
The modules listed below are the modules that were available to students in the 2022/23 academic year and are illustrative of what may be offered for 2023/24.
Please note: it is possible that a module listed on the website will not be able to run due to reasons beyond our control. For more information please refer to our course information disclaimer.
Entry requirements
Applicants with at least a 2:2 degree (or equivalent) related to the bio-science field will be considered.
Applicants with a first degree of at least a 2:1 (or equivalent) in a non-related field will be considered, subject to passing our Nutrition Fundamentals online course.
For international applicants, the interview can be conducted by telephone/Skype.
Further Information
For more information about entry requirements please email apply@stmarys.ac.uk.
Fees & funding
Additional costs
Your tuition fees will cover the cost of all mandatory elements of your programme. Additional costs could be incurred depending on optional modules chosen and other projects undertaken.
For further information about additional costs please see our additional costs webpage.
Alumni discount
A 20% tuition fee discount is available for our alumni (undergraduate and PGCE) planning to study this Master's degree. Those studying for a PGDip of PGCert are not eligible for the discount.
Funding
Government-funded loans of over £11,000 are available to many home postgraduate students. Home and international students may also be eligible for external sources of funding. International students should check their eligibility for our International Scholarship.
For more information, please look at our postgraduate funding page.
How the degree is taught
Teaching methods
undefined
Assessment methods
Students are expected to undertake a significant amount of work outside formal contact hours. Assessment methods vary across modules and include written coursework, presentations and examinations.
Career opportunities
In today's market place, employers are seeking staff who are suitably skilled and qualified to undertake their roles and responsibilities.
A master's degree in Human Nutrition provides you with the theoretical underpinning together with relevant practical skills to enable you to practice in the fields of nutrition and public health.
The MSc/PGDip programme in Human Nutrition is suitable for individuals wishing to pursue careers in:
Community nutrition
Primary care trusts
Food advocacy
Public health and health promotion organisations
Teaching in further and higher education institution
The PGCert in Human Nutrition is suitable for individuals wishing to develop their nutritional knowledge and for Continued Professional Development.
The Careers Service has more information on graduate careers and part-time work available during your course.
More from St Mary's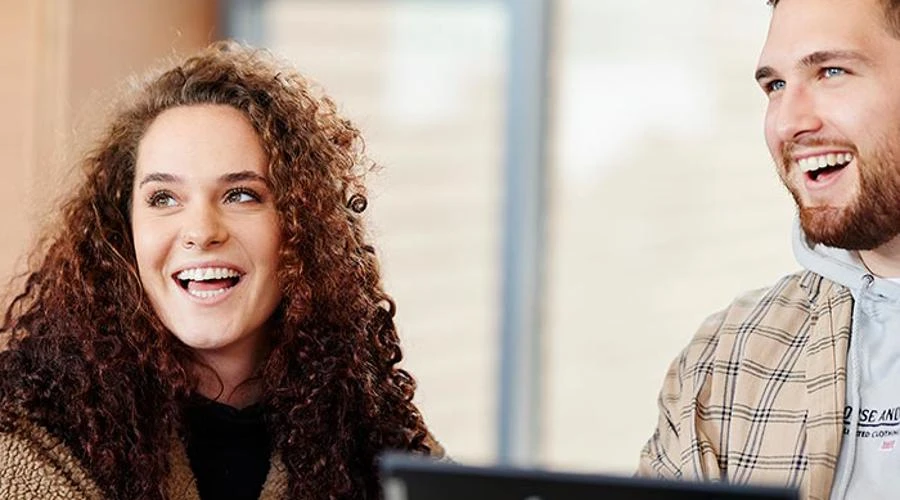 We have a range of webinars and events to help you decide whether St Mary's is the place for you.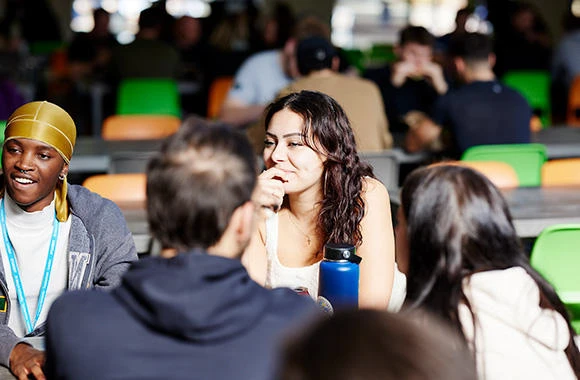 Discover what life is like on our London campus.