This programme is unique in offering students the chance to study the main characteristics of modern forms of slavery and human trafficking, causes/roots, impacts, and methods (legal and otherwise) of prevention
Students will have access to the resources of the Centre for the Study of Modern Slavery
Students will also have access to cutting edge research and lectures by high profile experts in the field
This master's programme provides an advanced critical insight into current developments in the study of migration, organised crime and human trafficking. The programme is unique, one of the few worldwide to offer students the chance to study the main characteristics of modern forms of slavery and human trafficking, causes/roots, impacts, and approaches to prevention (legal and others).
The degree is unique in examining, in an interdisciplinary manner, the intersection between human trafficking and migratory flows, and forced labour, and organised crime.
The programme combines vocational and theoretical components. You will study the social conditions in which human trafficking occurs, including wealth, social and gender inequalities; migration due to political instability, war and poverty; and the role of criminal gangs and organised crime groups in the proliferation of this crime in recent years. The modus operandi of traffickers and their networks will be explored as will the challenges raised by the role of family members and communities in this increasingly complex issue.
You will also engage critically with existing legal frameworks and policing in place to combat human trafficking and modern slavery. The degree also offers the chance to examine different discourses used to analyse the issue, including debates about terminology, media representations, effectiveness of anti-trafficking policies, the efficacy of rescue and rehabilitation programmes and the intersections with human rights and migration.
Why St Mary's
The MA programme is part of a wider commitment to addressing modern slavery and human trafficking through the University's flagship Bakhita Centre for research, previously the Centre for the Study of Modern Slavery (CSMS), established at St. Mary's in 2015.
The Centre was founded to develop an evidence based response to addressing the current intensification of human trafficking and slavery cases globally.
St. Mary's offer through this Masters, comes at a critical time, and presents an opportunity for students to engage critically with recent policy developments and to contribute to debates about policy and practice in broader contexts. The first independent Anti-Slavery Commissioner in the UK, Kevin Hyland, advised in the early stages of setting up the Centre and welcomed the development of this unique Masters. The current outgoing Anti-Slavery Commissioner, Dame Sara Thornton, has welcomed the research produced by the Bakhita Centre and contributions made by our research fellows to influence policy and practice.
Students on the MA will benefit from the resources and links made through the Bakhita Centre, to the Independent Anti-Slavery Commissioner's Office, policy-makers, police, other academic institutions, safe houses, campaigners, international organisations and NGO. Students get to listen to and engage with policymakers, practitioners and contributions from UK and international experts. In this way, teaching on the programme prepares students to research and fill gaps in knowledge, evidence and practice related to human trafficking and modern slavery.
The applied dimension of the programme aims to fulfil the University's mission to prepare students for successful careers, both within and beyond the specific fields of migration, crime and human trafficking, as well as filling gaps in professional expertise.
The theoretical dimension of the programme aims to help students engage in active and committed ways with their social/cultural environment. Teaching is research-enriched, policy relevant and draws from staff research (at St. Mary's and other partner institutions). Staff committed to excellent teaching, particularly in terms of student support and helping to foster a community of mutual respect among students and tutors, set a high standard for individual attainment of knowledge and practical skills on the programme that is being recognised in the modern slavery and human trafficking sector.
Revalidation
Human Trafficking, Modern Slavery, Migration and Organised Crime was successfully revalidated in June 2022. The revalidation has added to the existing strengths of the programme, revitalising it for the demands of the current Higher Education landscape, especially in terms of foregrounding transferable and specialist skills to enhance our postgraduate employability in the modern slavery and human trafficking sector.

Neena Samota
Senior Lecturer
View profile
Upcoming webinars and events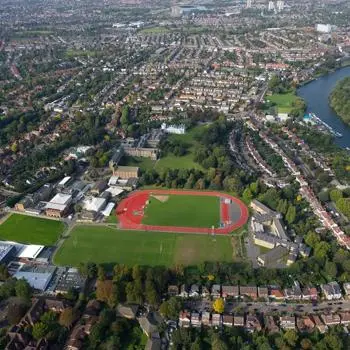 Postgraduate events
Join us at a postgraduate event
Open Days
Course content
Modules
The modules listed below are the modules that were available to students in the 2022/23 academic year and are illustrative of what may be offered for 2023/24.
Please note: it is possible that a module listed on the website will not be able to run due to reasons beyond our control. For more information please refer to our course information disclaimer.
Entry requirements
A minimum 2:2 honours degree (or equivalent) in arts, humanities or social sciences. Undergraduate degrees in other disciplines may be considered.
Additional requirement information
Applicants with two years of relevant non-certified learning and professional experience in a relevant field of work, such as health, social services, police and third sector organisation will also be considered.
January entry requirements
In addition to the above standard entry criteria, for the January intake you will need to demonstrate relevant work experience through a CV/personal statement. Offers will be subject to an interview with the Programme Director.
Further Information
For more information about entry requirements please email apply@stmarys.ac.uk.
Fees & funding
Additional costs
Your tuition fees will cover the cost of all mandatory elements of your programme. Additional costs could be incurred depending on optional modules chosen and other projects undertaken.
For further information about additional costs please see our additional costs webpage.
Alumni discount
A 20% tuition fee discount is available for our alumni (undergraduate and PGCE) planning to study this Master's degree. Those studying for a PGDip of PGCert are not eligible for the discount.
Funding
Government-funded loans of over £11,000 are available to many home postgraduate students. Home and international students may also be eligible for external sources of funding. International students should check their eligibility for our International Scholarship.
For more information, please look at our postgraduate funding page.
How the degree is taught
Teaching methods
You'll be taught on our beautiful and historic campus located in Twickenham, London.
Most modules are taught through a series of lectures and seminars. The final dissertation/professional practice independent project will be completed between June to September.
You will also be expected to attend the annual conference organised by the Centre for the Study of Modern Slavery as part of one of the modules: Modern Slavery and Human Trafficking: Policing, Policy and Practice.
Assessment methods
Assessment includes a variety of methods such as written coursework, policy reviews, case studies and presentations.
Career opportunities
This course will interest students who wish to pursue careers in the voluntary sector (in organisations that work with migrants and people who have been trafficked), in the public sector dealing with crime control and criminal justice, in law and human rights, and in campaigning and media.
It will also appeal to people employed in professional and third sector organisations, such as police, health professionals, social workers and frontline support workers as part of their continuing professional development.
It will provide a critical and methodological platform for students who aim to extend their studies to doctoral level. And it will appeal to students who want to investigate the historical, social and cultural factors that contribute to the intersection of criminal justice, human trafficking and migration.
The Careers Service has more information on graduate careers and part-time work available during your course.
More from St Mary's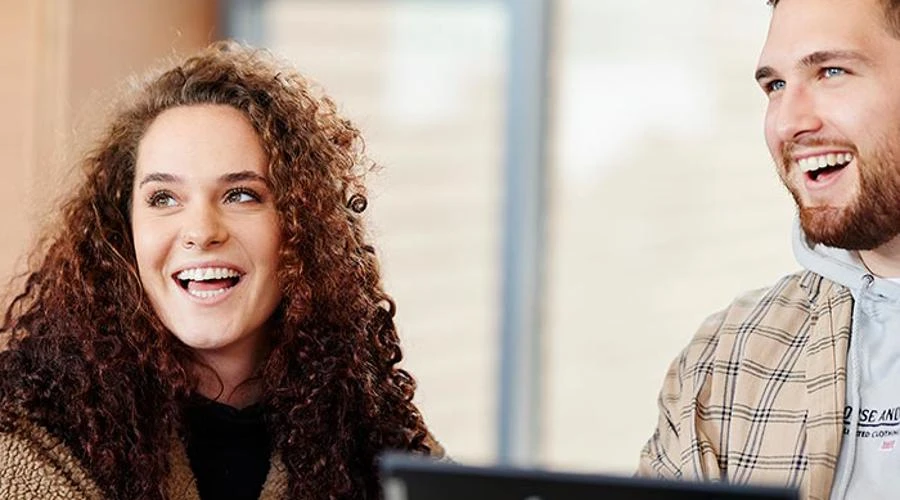 We have a range of webinars and events to help you decide whether St Mary's is the place for you.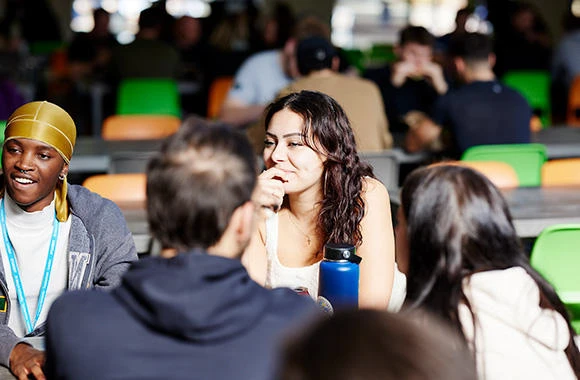 Discover what life is like on our London campus.