Our PGCE History course combines understanding of the place of history in society and the school curriculum, with pedagogy on all aspects of history teaching
The university has partnerships with local schools for trainees to engage in history specific pedagogical and training sessions
Links with history organisations at local and national level such as Hampton Court Palace, The National Archives and the Holocaust Educational Trust including workshops led by an education officer
Students will be supported by an experienced course tutor with twenty years of teaching experience who is actively involved in the Historical Association
Former trainees return to university to deliver seminars in which they share their experiences of their training, their ECT phase or on specific areas of history pedagogy.
The History course aims to prepare you with the skills needed to teach this dynamic and exciting subject. In addition, the course explores current debates and research in history education to support you in your school placements. Links are made between history and literacy, history and citizenship and history and media.
Wide use is made of local history and the historic surroundings in South West London, including Strawberry Hill House, which is found on our campus. You are assessed on your ability to teach pupils in the 11-16 age range, but opportunities for A Level teaching are also included in the programme as appropriate.
Why St Mary's
The programme covers all aspects of history teaching and learning, with an emphasis on an active approach using practical activities and strategies for use in the classroom. Key features include a focus on the use of primary sources and effective planning for the whole ability range to ensure that all pupils are able to make progress.
Our experienced history tutor works in close partnership with you, the PGCE Secondary team and the placement schools.
If you wish to study for the Catholic Certificate of Religious Studies you will be able to complete several of the modules during your PGCE year. This certificate is often a requirement for teaching in a Catholic school.
Qualified Teacher Status (QTS)
Our PGCE programmes include Qualified Teacher Status (QTS) and 60 Master's degree credits. A large part of the programme is spent in assessed school placements that our School Partnership team will arrange for you, based on your home residential address.
QTS is required to teach in all state-maintained schools in England.

Clive Woolger
Senior Lecturer - Secondary PGCE Admissions Tutor
View profile
Upcoming webinars and events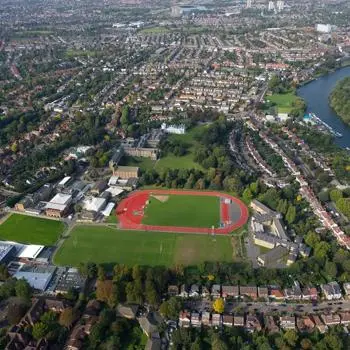 Postgraduate events
Join us at a postgraduate event
Open Days
Course content
Modules
The modules listed below are the modules that were available to students in the 2023/24 academic year and are illustrative of what may be offered for 2024/25.
Please note: it is possible that a module listed on the website will not be able to run due to reasons beyond our control. For more information please refer to our course information disclaimer.
Entry requirements
We are committed to recruiting trainee teachers who have the 'ability to work in a way that promotes the safety and wellbeing of children and young people.' The interview process will cover the suitability of applicants to work with children and young people.
History PGCE applicants are expected to have a good degree in history (2:2 or above) or a related subject such as politics.
Additional requirement information
Your degree should have a significant proportion of the subject you wish to teach.
GCSEs in English Language and Mathematics at level 4 (grade C if taken before 2017) or above (or equivalent). GCSE English (or equivalent) must be in place at application`. GCSE equivalents are offered by St Mary's University.
By the end of your teacher training programme you will have to demonstrate that you are competent in functional English and mathematics. This is a Department for Education requirement.
Two appropriate references (from an academic tutor or line manager) supporting your suitability for teaching. All references should be from a professional email address.
Successful completion of a physical and mental fitness to teach and a satisfactory enhanced Disclosure and Barring Service (DBS) check with barred lists, which shows the same as an enhanced check plus whether the applicant is on the list of people barred from doing the role are required.
Original certification (or certified copies) of all qualifications will be required as evidence.
Physical and mental fitness to teach.
School observation
At St Mary's, we would like all applicants to have made a fully informed decision about considering joining the teaching profession. As part of that decision making process, spending some time in school(s) observing what teachers do and beginning to give some consideration to how they manage learning can be really insightful and informative.
Your training is most likely to take place in mixed, state comprehensive school environments. If you are choosing to complete some school observation as part of making an informed decision about teaching then we would encourage you to do so in a similar school setting.
Irish applicants
Make sure to check our information for candidates applying from Northern Ireland and Ireland.
Further Information
For more information about entry requirements please email apply@stmarys.ac.uk.
Fees & funding
Funding Information
If you are a Home student joining the PGCE programme you may be eligible for a Government training bursary. The bursary amount is based on the highest previous qualification that you have attained to date.
Information about financing your studies can be found within the Fees & Funding section.
Additional costs
Your tuition fees will cover the cost of all mandatory elements of your programme. Additional costs could be incurred depending on optional modules chosen and other projects undertaken.
For further information about additional costs please see our additional costs webpage.
Alumni discount
A 10% tuition fee discount is available for our alumni (undergraduate and PGCE) planning to study this Master's degree. Those studying for a PGDip of PGCert are not eligible for the discount.
Funding
Government-funded loans of over £11,000 are available to many home postgraduate students. Home and international students may also be eligible for external sources of funding. International students should check their eligibility for our International Scholarship.
For more information, please look at our postgraduate funding page.
How the degree is taught
Assessment methods
Trainees are recommended for Qualified Teacher Status by successfully meeting the Teachers' Standards (DfE). Continuous assessment throughout the programme will determine success.
Master's level assignments complement the work in schools and assist in meeting the Teachers' Standards. These assignments aim to encourage you to be thoughtful and reflective, but also reinforce the evidence-based nature of the course assessment.
Self-assessment is also recognised as a valuable perspective in the evaluation of both school and university-based work.
Other assessments are used to ensure students understand and can apply the knowledge. This is done through a range of methods:
Self-assessment
Presentations
Micro-teaching
Essays
Practical sessions
Lesson observations
Assessment is on-going and against the Teachers' Standards. High standards of attendance, punctuality and participation are requirements of all course elements.
Career opportunities
The quality of the provision at St Mary's is valued by our trainees and schools, resulting in high levels of ECT employment in our partnership schools. Employment rates following the PGCE course are frequently over 90% in teaching roles.
On the programme you will study two Master's' modules leading to 60 credits at postgraduate level. You will have the opportunity to further your postgraduate studies in your career as these credits are transferable.
At the end of the PGCE course, you will have the opportunity to complete a three-week placement in a special education setting. This is highly valued by trainee teachers to broaden their understanding of specific learning needs for some learners.
More from St Mary's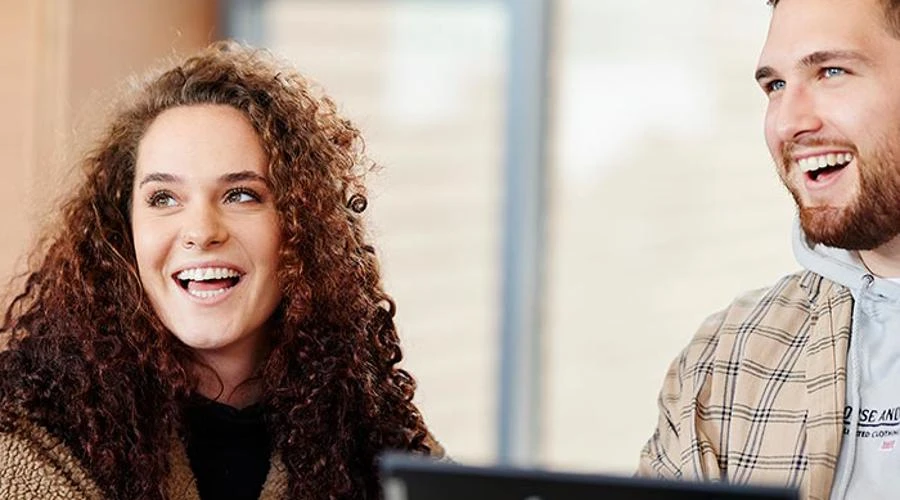 We have a range of webinars and events to help you decide whether St Mary's is the place for you.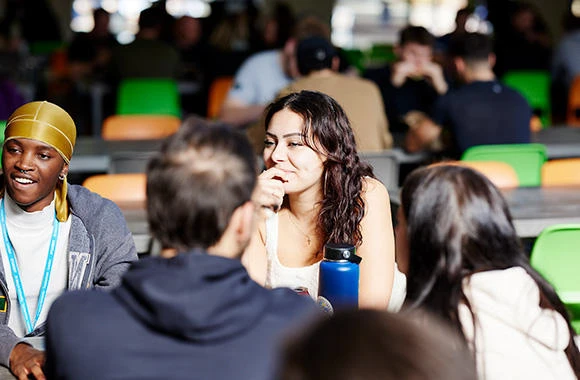 Discover what life is like on our London campus.