Looking to change career? This master's qualification is the first step to becoming a Chartered Psychologist
Accredited by the British Psychological Society
Entirely online and flexible to fit around your commitments
Gives you entry to a wide range of Psychology careers via the British Psychological Society
Suitable for career changers new to the subject and covers three years of undergraduate Psychology study
Psychology is the fascinating study of the human mind, the most complex thing we know of in the universe. Psychologists study questions as varied as how we see colour, why football fans riot, or what happens when we fall in love.
This Psychology degree is your first step on a pathway to a career as a professional Chartered Psychologist.
The course is for students and working professionals who want to change the direction of their career. It's also an ideal degree for psychologists working abroad who need to regularise their qualifications.
This Psychology Master's degree gives you the equivalent of three years of undergraduate study. It covers all the core areas of Psychology.
Accreditation
This programme is accredited by the British Psychological Society and confers eligibility for the Graduate Basis for Chartered Membership.
Why St Mary's
We offer one of the few fully online Psychology conversion degrees in the UK.
The course has been carefully designed so that you can fit your studies around any existing work or personal commitments. It means the degree is suitable for full-time or part-time study.
There are no exams, all the assessments are coursework based and designed to authentically test the knowledge and skills that are used by practicing psychologists.
We are a small, friendly and supportive university where you will be treated as an individual by dedicated and enthusiastic academic and support staff.

Dr Christine Campbell
Associate Professor
View profile
Upcoming webinars and events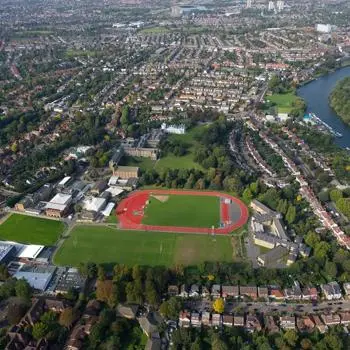 Postgraduate events
Join us at a postgraduate event
Open Days
Course content
Modules
The indicative syllabus is to give you an idea of the sorts of topics that are covered in each module and is not exhaustive.
You must complete all modules apart from Independent Project for the award of Postgraduate Diploma (PGDip) in Psychology.
You must complete Discovering Psychology, and a combination of any other two modules (excluding the Independent Project) for the award of Postgraduate Certificate (PGCert) in Psychology.
Please note: the PGDip or PGCert routes do not satisfy BPS accreditation requirements. If studying one of these routes you can choose to extend your studies to a full Master's degree on the condition that you have passed all modules taken up to that point.
Please note: it is possible that a module listed on the website will not be able to run due to reasons beyond our control. For more information please refer to our course information disclaimer.
Entry requirements
All applicants must hold a Lower Second Class (2:2) - or equivalent - undergraduate degree-level qualification.
Additional requirement information
Candidates must satisfy the general admissions requirements of St Mary's University, as specified in the University Admissions Policy.
Your undergraduate degree may be in a subject other than psychology, or a degree in psychology that was not eligible for accreditation by the BPS.
If you have previously undertaken an accredited degree, but failed to either pass the empirical psychology project or achieve at least a 2:2, you may be admitted subject to an interview.
You must also hold a minimum grade of C/4 in GCSE-level mathematics and English (or equivalent).
If you do not currently meet this mathematics requirement, then you may wish to consider a mathematics equivalency qualification. This would need to be completed with one of four approved providers that we accept and would need to be successfully completed before you apply for the MSc Psychology Conversion programme.
Please note that these are all available as online providers apart from the St Mary's option, which requires in-person attendance at the test. All of the test results are accepted by us equally, but our test may not be recognised by other institutions. Please look at our GCSE equivalency tests page for more information.
Further Information
For more information about entry requirements please email apply@stmarys.ac.uk.
Fees & funding
Additional costs
Your tuition fees will cover the cost of all mandatory elements of your programme. Additional costs could be incurred depending on optional modules chosen and other projects undertaken.
For further information about additional costs please see our additional costs webpage.
Alumni discount
A 20% tuition fee discount is available for our alumni (undergraduate and PGCE) planning to study this Master's degree. Those studying for a PGDip of PGCert are not eligible for the discount.
Funding
Government-funded loans of over £11,000 are available to many home postgraduate students. Home and international students may also be eligible for external sources of funding. International students should check their eligibility for our International Scholarship.
For more information, please look at our postgraduate funding page.
How the degree is taught
Teaching methods
The degree uses a range of teaching and learning methods, all of which are mediated through our virtual learning environment (VLE). Working in close collaboration with the St Mary's Technology Enhanced Learning team, materials and activities have been designed with best practice principles in mind.
You'll have access to a wide variety of asynchronous material such as bite-sized presentations delivered by lecturers researching in the field. You'll also have dynamic materials such as branching scenario activities and interactive videos to engage with.
This asynchronous content is supported with live online sessions with your tutors, exploring the material in more detail, with a focus on encouraging you to take a critical approach to existing research and theories. The live sessions will also be used to guide you through the assessments, providing formative feedback on your activity and helping you to achieve the learning outcomes.
You're are encouraged to take responsibility for self-paced learning with regular, supportive check points to assess your progression.
As well as live and asynchronously presented material, additional independent learning materials will be made available, such as research papers, podcasts, and relevant videos. You'll be encouraged to post to discussion boards, moderated by staff, to share and consider the material.
You'll have optional individual tutorials, easily bookable to suit you, available throughout your degree. In other words, the staff will give you all sorts of opportunities to engage with the material and will support you on your whole learning journey!
Assessment methods
All the assessments are coursework based (no exams) because we want you to display your deep critical knowledge and understanding, not simply the ability to remember facts.
The assessments on this course have been specifically designed to help you learn about all the BPS GBC curriculum areas in a meaningful way.
Research reports are supplemented with tasks where you're asked to apply your theoretical knowledge to real-world situations.
For example, in the module Development across the lifespan you'll be asked to think about how our understanding of learning theories can be used to support children with specific learning difficulties.
In another example, the Social Psychology module asks you to take a story currently in the news and explain how psychological research can explain people's behaviour.
The staff on the course will support you throughout with regular tutorials and chances for formative feedback.
Career opportunities
Graduate opportunities
Studying a qualification in Psychology gives you a unique suite of skills that are highly valued by employers. No other graduates have such an in-depth understanding of human behaviour and motivations, alongside data analysis and report writing skills. This makes you highly employable in a wide range of careers, not just those which directly draw on your knowledge of psychology.
Graduation will open up a variety of careers in Psychology to you, although you'll need to be prepared to do further study if this is a route you want to take.
Psychology graduates frequently continue to fields such as media, marketing, HR, law enforcement, finance, health, and education, as well as public sector work.
Some examples of job roles and areas of work for graduates of Psychology (Conversion) MSc, PGDip, PGCert include:
More from St Mary's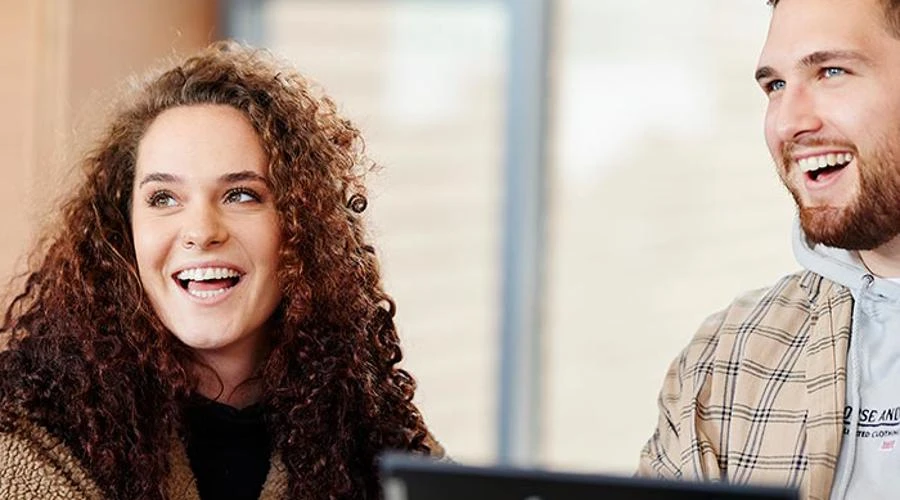 We have a range of webinars and events to help you decide whether St Mary's is the place for you.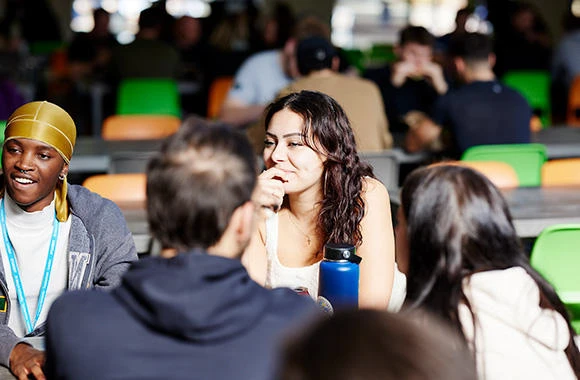 Discover what life is like on our London campus.