Our Master's degree in Public History will prepare you for a career in the field of History and Public Heritage or for further study in History at doctoral level
This degree will prepare you for a career in the field of cultural heritage or for further study at doctoral level
Students will be taught by experts in the field of Public History, working at the centre for History and Public Pasts
The programme includes sessions taught by the Public History Team at the National Archives
Most people's sense of the past comes from public history, through film and television, fiction, museums, heritage sites and memory work.
This Public History postgraduate degree looks at the kinds of pasts that are produced in these popular forms. It examines how they are made and the ways in which they are consumed and understood.
As part of your Public History degree you'll be able to gain practical experience of working in a cultural heritage site, museum, gallery or archive.
Our Public History Master's degree will help to prepare you for a career in public history and related fields, as well as giving you the research skills you need to pursue further postgraduate study in History. It will also show you why the uses we make of the past are not just matters of academic interest.
Why St Mary's
This is the only degree in the UK that is taught, in part, at The National Archives, which is a leading national and international site not just for archiving government documents, but also for engaging with the past in other ways.
You will attend workshops at The National Archives, delivered by their highly experienced staff and drawing on their wealth of original materials.
Our Public History degree is taught on our South-West London campus, meaning we can offer you excellent opportunities for field visits, and unrivalled links for volunteering and work experience with Hampton Court Palace, Strawberry Hill House, Turner's House, Sir John Soane Museum and Orleans House Gallery. This means that if you decide to take a professional attachment as part of your degree, we can arrange a placement that is relevant to your interests and career aims.
The Public History degree is taught by historians with a strong record of publication and high-quality teaching.
Our graduates have gone on to work in archives and heritage sites, as well as undertaking doctoral-level study postgraduate study in History.
What will you study on our Public History degree?
As a student on our Public History Master's you will follow a bespoke curriculum that is designed to combine high-level academic skills with the applied work that will set you up for success as a Public Historian.
In the first semester, the course begins with the question, 'What is Public History?', with students exploring the diverse contexts (museums, public heritage, monuments, commemorations, and archives) in which Public History takes place. You will also consider the different historical methods and sources (Historical testimony, Oral History, the study of Public and Collective Memory) that inform the study and practice of Public History.
In semester two you will study the role of narrative and storytelling in different forms of Public History, from museums to historical fiction and film, as well as the different ways in which Public History and Heritage sites interpret and present the past.
For your final project you can either take a professional attachment with a partner organisation, or complete a Public History dissertation. Taking a professional attachment will give you the chance to develop practical skills and knowledge. A dissertation will enable you to explore in-depth knowledge of an area of Public History as well as practicing advanced research skills in History.

Dr Mark Donnelly
Associate Professor - History
View profile
Upcoming webinars and events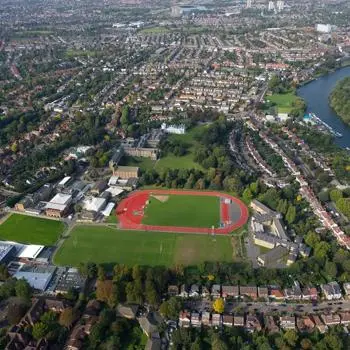 Postgraduate events
Join us at a postgraduate event
Open Days
Course content
Modules
The modules listed below are the modules that were available to students in the 2022/23 academic year and are illustrative of what may be offered for 2023/24.
Please note: it is possible that a module listed on the website will not be able to run due to reasons beyond our control. For more information please refer to our course information disclaimer.
Entry requirements
To qualify for entry students should normally have a second-class degree or relevant experience.
Additional requirement information
The degree must be from a UK or overseas university, or the equivalent. Candidates with professional qualifications in an associated area will also be considered.
Further Information
For more information about entry requirements please email apply@stmarys.ac.uk.
Fees & funding
Additional costs
Your tuition fees will cover the cost of all mandatory elements of your programme. Additional costs could be incurred depending on optional modules chosen and other projects undertaken.
For further information about additional costs please see our additional costs webpage.
Alumni discount
A 20% tuition fee discount is available for our alumni (undergraduate and PGCE) planning to study this Master's degree. Those studying for a PGDip of PGCert are not eligible for the discount.
Funding
Government-funded loans of over £11,000 are available to many home postgraduate students. Home and international students may also be eligible for external sources of funding. International students should check their eligibility for our International Scholarship.
For more information, please look at our postgraduate funding page.
How the degree is taught
Teaching methods
Modules will be taught using a variety of modes, such as classroom-based discussions, field work, distance learning, work placements (where appropriate).
This course is designed to help you find a career in fields such as Public History, cultural heritage, archives, education and media. It can be used as part of your professional development if you are already employed in these sectors. It will also provide a critical and methodological platform for you if you wish to progress to doctoral-level postgraduate study in History.
Assessment methods

Our Master's degree in Public History is assessed using an innovative range of different coursework tasks. You will write essays and book reviews, and give presentations about your work, developing strong academic research skills.
You will also have the opportunity to create exhibition pieces reflecting the real-life work of those who work in Public History. In the past, our Public History students have curated museum displays, produced videos, conducted oral history interviews and even written historical screenplays.
In order to complete the Public History MA, you will produce an extended, independent research project. This will either be a project based on your work placement or a text-based piece of academic research.
Career opportunities
Recent graduates from the course have found work in archives and the course is designed to help students find careers in fields such as heritage, education and the media. It will contribute to the professional development of people who are already employed in these sectors. It will also provide a critical and methodological platform for students who wish to progress to doctoral level research.
One of our MA Public History students, Catharine Williams, undertook a work placement at the National Archives and has recently published a blog about conscientious objectors in Twickenham in the First World War on their website.
The Careers Service has more information on graduate careers and part-time work available during your course.
More from St Mary's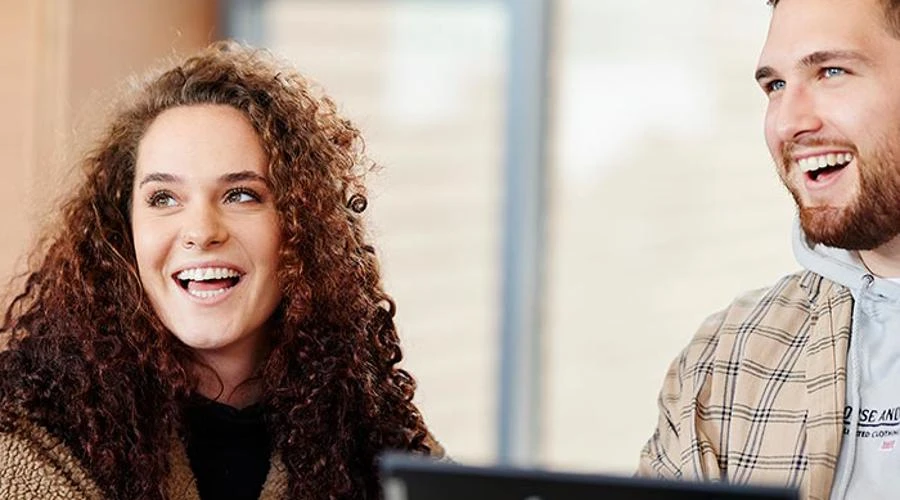 We have a range of webinars and events to help you decide whether St Mary's is the place for you.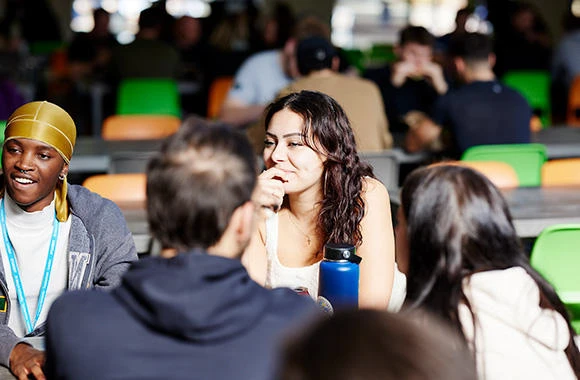 Discover what life is like on our London campus.