Do you want to learn more about education? Do you aspire to work with children and young people? Whether your future aspirations include: teaching, SEN and Disabilities and inclusion, educational policy or youth work, it begins with a degree in Education Studies.
A rewarding course exploring issues of education, social justice, equalities and inclusion;
Workshops with industry professionals on key developments in the field;
Work experience placement opportunities including schools, early years, youth and charity settings;
Study abroad options in Europe or the USA in your second year.
A degree in Education Studies will set you up for a career to work with children in a range of settings. The programme will give you the skills and knowledge for a range of careers including, teaching, social work, education policy, welfare and working with children and families.
Throughout the degree, you will be taught using real-world case studies that are relevant to education. You'll explore the value and purpose of education and address key issues such as social justice and educational/social disadvantage.
The degree will equip you with a range of transferable skills that are highly valued by all employers.
You will be able to choose modules that include work experience opportunities. These placements will allow you to gain practical insights and apply what you learn to a professional setting.
Why St Mary's?
You will be taught using real-world case studies that are relevant to education.
You will engage with issues of social justice and inclusion in education throughout the programme.
You have opportunities to gain experience in our work base learning modules in education and community settings.
You will also attend workshops with industry professionals who will discuss key developments in the profession.
You can participate in field trips and industry visits to help you think about your academic and professional goals.
There are opportunities to attend field trips in our modules to give real-life context to your studies, linking the theory you learn to the world of work. There are also opportunities to study abroad in your second year - enabling you to gain international insights into your studies.
About the Foundation Year
Our four-year degree programmes (including a foundation year) provide an alternative route to undergraduate study at university if you do not have the grades to access higher education in the traditional way.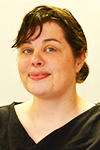 Dr Fiona Cullen
Senior Lecturer - Education Studies
Chat to a student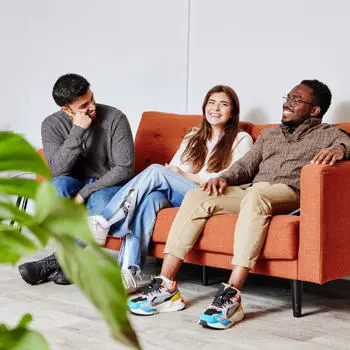 Chat to a student
Applying to university can be daunting, and you may have questions about applying, student life, or your course.
Chat now
Course content
Modules
The modules listed below are the modules that were available to students in the 2022/23 academic year and are illustrative of what may be offered for 2023/24.
Please note: it is possible that a module listed on the website will not be able to run due to reasons beyond our control. For more information please refer to our course information disclaimer.
Entry requirements
We will make you an offer if you are within the tariff band range and you meet subject-specific requirements (where applicable).
For undergraduate programmes we will take into account subjects studied at Level 3, your GCSEs (or equivalent) profile, relevant non-academic achievements outlined in your personal statement, references, and your motivation for study.
Further Information
For more information about entry requirements please email apply@stmarys.ac.uk.
Fees & funding
*Please note: these fees are annual and may increase in line with inflation each year subject to the Government's review of Higher Education Funding.
Information about tuition fees, student loans, and funding your studies can be found within our fees and funding section.
Additional costs
Your tuition fees will cover the cost of all mandatory elements of your programme.
Additional costs could be incurred depending on optional modules chosen and other projects undertaken.
For further information about additional costs please see our additional costs webpage.
Living costs
A guide to your living costs has been created by our Student Funding Team.
Accommodation costs vary depending on whether you opt for an en suite room and on-site catering. Take a look at our accommodation options and the prices you can expect to pay.
How the degree is taught
Teaching methods
You'll be taught on our beautiful and historic campus located in Twickenham, London.
Most teaching takes places in lectures, seminars and workshops as well as independent study. Key skills valued by all employers are promoted via participation in these sessions, as well as through individual and group presentations.
Assessment methods
Assessments take a variety of forms including learning journals, portfolios, essays and case studies.
You will also have the opportunity to undertake a piece of original research in your final year.
Feedback
We adhere to the university's policy of providing feedback on assessments within 15 working days.
Career opportunities
Developing knowledge and skills for your future employment is central to this degree.
If your ambition is to become a teacher, Education Studies will ensure you're prepared for a PGCE teacher training programme. A range of Primary and Secondary PGCE courses are available at St Mary's.
Many students move into careers working with children and young people outside of formal education.
Recent work placements for our students have included working with young offenders, disadvantaged youth and looked after children. Other placements have seen students working in schools as teaching assistants.
The Careers Service has more information on careers and postgraduate study options available to Nutrition students who have started their studies at St Mary's.