Navigate ethics, history, and humankind with our theology and philosophy degree
Explore human society with our theology and philosophy degree.
We run our BA Theological Studies with CertHE Philosophy according to the Catholic magisterium. You will take one year of philosophy and then three years of theology. We'll cover topics like:
canon law
metaphysics
anthropology
prophets
personal and social ethics
ecumenism and interfaith
penance and anointing.
A unique student experience
You will study at both St Mary's and Allen Hall Seminary. Therefore, you'll join the only UK theology and philosophy course to let you learn alongside seminarians.
Gain extra qualifications
We're also the only UK university where you can earn an Ecclesiastical degree on top of your bachelor's – the Sacred Baccalaureate in Theology (STB) through Mater Ecclesiae College.
A trip to Rome
Together, we'll visit Rome and stay at the Venerable English College's summer residence, Villa Palazzola. You'll also explore significant sites, such as:
catacombs
the Vatican Museum
the Trevi Fountain
Spanish Steps
St Peter's
St Paul outside the Walls
Colosseum
Pantheon
Venerable English College.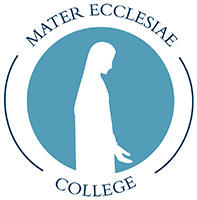 Dr Jeremy Pilch
Head of School of Theology
View profile
Chat to us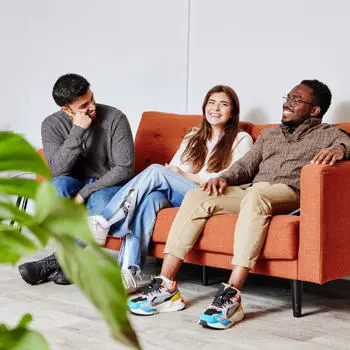 Chat to us
Applying to university can be daunting, and you may have questions about applying, student life, or your course.
Chat now
Course content
Modules
The modules listed below are the modules that were available to students in the 2023/24 academic year and are illustrative of what may be offered for 2024/25.
Please note: it is possible that a module listed on the website will not be able to run due to reasons beyond our control. For more information please refer to our course information disclaimer.
Entry requirements
We will make you an offer if you are within the tariff band range and you meet subject-specific requirements (where applicable).
For undergraduate programmes we will take into account subjects studied at Level 3, your GCSEs (or equivalent) profile, relevant non-academic achievements outlined in your personal statement, references, and your motivation for study.
Familiarity with Catholicism
You will need some familiarity with the Catholic faith.
Further Information
For more information about entry requirements please email apply@stmarys.ac.uk.
How many UCAS points my grades are worth
Fees & funding
*Please note: these fees are annual and may increase in line with inflation each year subject to the Government's review of Higher Education Funding.
Information about tuition fees, student loans, and funding your studies can be found within our fees and funding section.
Additional costs
Your tuition fees will cover the cost of all mandatory elements of your programme.
Additional costs could be incurred depending on optional modules chosen and other projects undertaken.
For further information about additional costs please see our additional costs webpage.
Living costs
A guide to your living costs has been created by our Student Funding Team.
Accommodation costs vary depending on whether you opt for an en suite room and on-site catering. Take a look at our accommodation options and the prices you can expect to pay.
How the degree is taught
Contact time - 38%
Independent study - 62%
*Contact time includes 22% of guided learning
Assessment methods
You will complete:
coursework essays
written exams
oral exams.
Feedback
We adhere to the university's policy of providing feedback on assessments within 15 working days.
Career opportunities
With our theology and philosophy degree, you'll develop key transferrable skills, including problem solving, communication, and reflection.
Please contact our Career Services at careersnetwork@stmarys.ac.uk for further information on work and postgraduate opportunities.
Some examples of job roles and areas of work for graduates of BA (Hons) Theological Studies with Philosophy CertHE include: