Use sport to create social change with our Chelsea Football Club Foundation Coaching and Development degree
Develop an in-depth understanding of the football industry with our Chelsea Football Club (FC) Foundation Coaching and Development degree. You will learn to use sport as a vehicle for social change and cover subjects like:
youth development
performance analysis
project management
disability, health, and wellbeing in football.
You can also gain vocational qualifications as you study, such as the FA Coaching Pathway.
Our coaching and development course is in collaboration with the Chelsea Football Club Foundation – a world-renowned charity that uses football to improve young people's lives.
You will learn at multiple locations, including:
St Mary's University
Stamford Bridge
the Chelsea training ground in Cobham.
Following graduation, you can progress onto our one-year top-up degree, Chelsea FC Foundation Coaching and Development BSc (Hons).
Expert teaching and support
You will learn from research-active academics who coach for Premier League Football Academics and grassroots-level organisations.
World-class facilities and the latest technology
On our Chelsea FC Foundation Coaching and Development degree, you will use the latest technology to analyse performance and coaching.
You will also access our world-class sporting facilities, including the:
Professional experience with the Chelsea FC Foundation
Due to our unique collaboration with the Chelsea FC Foundation, you can experience a variety of work placements. You could work on projects and programmes related to:
coaching
performance analysis
schools
social inclusion
health and wellbeing
disability
talent identification.
Mike Gilham
Subject Lead - Football and Performance Analysis
View profile
Chat to us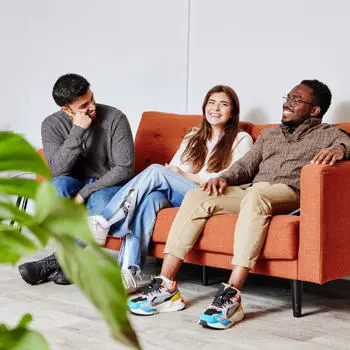 Chat to us
Applying to university can be daunting, and you may have questions about applying, student life, or your course.
Chat now
Course content
Modules
The modules listed below are the modules that were available to students in the 2023/24 academic year and are illustrative of what may be offered for 2024/25.
Please note: it is possible that a module listed on the website will not be able to run due to reasons beyond our control. For more information please refer to our course information disclaimer.
Entry requirements
Minimum 48 UCAS points to include a six-unit, Level Three qualification (A level/BTEC National or equivalent).
All applications are subject to an interview prior to formal offer. Applicants with non-traditional entry requirements will be interviewed to ascertain suitability for the course. Mature applicants are strongly encouraged to apply.
Vocational experience within related areas is an essential part of the course and applicants must be currently working, or gaining experience, within Sports Coaching.
We will make you an offer if you are within the tariff band range and you meet subject-specific requirements (where applicable).
For undergraduate programmes we will take into account subjects studied at Level 3, your GCSEs (or equivalent) profile, relevant non-academic achievements outlined in your personal statement, references, and your motivation for study.
Fees & funding
Funding Information
*Please note: tuition fees are subject to an inflationary increase each year, meaning if your course runs over more than one academic year you may pay an increased fee for each subsequent year of study. Tuition fee increases for returning students will be capped at the higher of 5% per annum or the rate of Consumer Price Index inflation in the United Kingdom.
Information about tuition fees, student loans, and funding your studies can be found within our fees and funding section.
Additional costs
Your tuition fees will cover the cost of all mandatory elements of your programme.
You will also need to pay for your National Governing Body awards, though these will be subsidised heavily.
Living costs
A guide to your living costs has been created by our Student Funding Team.
Accommodation costs vary depending on whether you opt for an en suite room and on-site catering. Take a look at our accommodation options and the prices you can expect to pay.
How the degree is taught
Contact time - 50%
Independent study - 50%
*Contact time includes 30% of guided learning
Teaching methods
You'll be taught on our beautiful and historic campus located in Twickenham, London.
You will be encouraged to discuss your own experiences in light of the theoretical and conceptual areas covered in the foundation degree.
Teaching methods include practicals, seminars, lectures, workshops, observations, in-situ practicals (at various Chelsea FC Foundation contexts), problem-based sessions, technology-based sessions, and peer teaching.
Class sizes are around 30 students.
Assessment methods
A range of assessment methods and strategies will be utilised in the delivery of this degree. Presentations, small group work, workshops and practical sessions will be used to create a positive and enabling learning environment.

The assessments of the modules will be aligned to modes of teaching and learning. Specifically, the assessments will help develop skills and competencies that are required in the workplace.
Feedback
We adhere to the university's policy of providing feedback on assessments within 15 working days.
Career opportunities
On our Chelsea FC Foundation Coaching and Development FdSc, you will develop key transferrable skills like teamwork, communication, and attention to detail.
Contact our Career Services at careersnetwork@stmarys.ac.uk for further information on work and postgraduate opportunities.
Some examples of job roles and areas of work for graduates of Chelsea Football Club Foundation Coaching and Development FdSc include:
More from St Mary's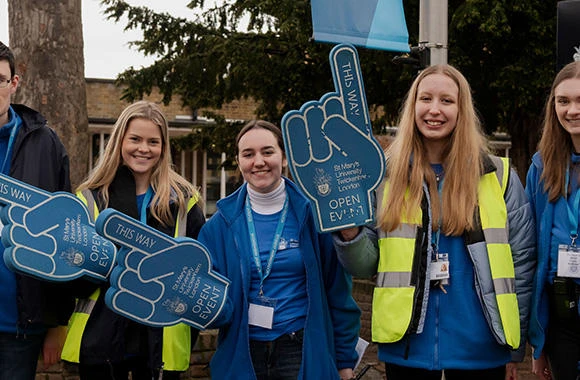 Thinking about whether St Mary's is the right place for you? Come and visit it us on campus.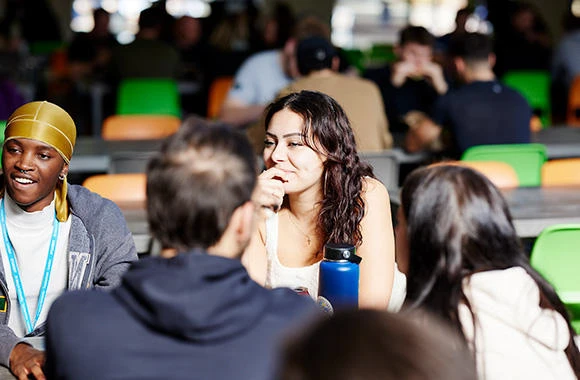 Discover what life is like on our London campus.