Our MSc in Applied Sport Psychology is aimed at those wishing to develop a career in the area of sport psychology or wanting to enhance their understanding and skills in the area
BPS accredited programme
BASES endorsed course
Development of knowledge and applied skills critical to practitioners
Research and practitioner expertise of staff
The Applied Sport Psychology master's degree at St Mary's University has been accredited by the British Psychological Society (BPS) and the British Association of Sport and Exercise Sciences (BASES).
It is designed to enable students to attain professional recognition beyond the programme and to help those wishing to develop a career in sport psychology or aiming to enhance their understanding of the field.

The programme has a discipline-focussed curriculum, looking closely at developing knowledge and applied skills that are critical to practitioners.

Motor skills are an integral element of the programme, allowing students to enhance their ability to work closely with both performers and coaches.
Why St Mary's
Over the previous 20 years there has been a gradual acceptance and involvement in psychology within sport at all levels. The application of psychology with sports performers and coaches has been rapid and continues to develop.
Recognising this, the professional bodies of both sport science and psychology (the British Association of Sport and Exercise Sciences and the British Psychology Society) have developed professional routes to recognition within the field.
Our focus on sport and elite sporting performance makes the University an ideal environment for students. The Faculty of Sport, Health and Applied Science has five specialised laboratories, in addition to a £8 million sports centre.

Dr Carla Meijen
Course Lead - Applied Sport Psychology MSc, PGDip, PGCert
View profile
Upcoming webinars and events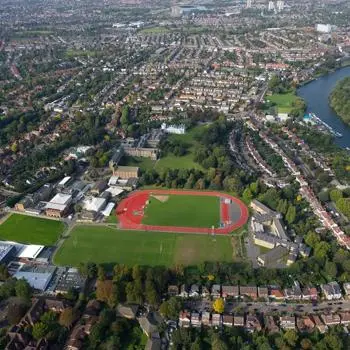 Postgraduate events
Join us at a postgraduate event
Open Days
Course content
Modules
The modules listed below are the modules that were available to students in the 2022/23 academic year and are illustrative of what may be offered for 2023/24.
Please note: it is possible that a module listed on the website will not be able to run due to reasons beyond our control. For more information please refer to our course information disclaimer.
Entry requirements
Applicants should hold or be working toward a 2:1 or higher undergraduate degree in Psychology, Sport Psychology or Sport Science.
Additional requirement information
The course is accredited by the British Psychological Society (BPS) as a recognised stage 1 qualification for those wishing to pursue a career as a Sport and Exercise Psychologist, whilst also fulfilling the requirements for graduates wishing to pursue professional training through the British Association of Sport and Exercise Sciences (BASES).
Only applicants who already hold, or are eligible for, Graduate Basis for Chartered Membership (GBC) of the British Psychological Society (eg: they have undertaken a BPS-accredited undergraduate degree in psychology or sport psychology), or those who plan to obtain it by completing a BPS-accredited conversion course, are eligible to register for the BPS-accredited MSc programme.
For applicants without GBC, we only admit those whose undergraduate degree has a substantial sport psychology component (eg: Sport Science) and meet eligibility for the BASES professional training pathway.
The British Psychological Society does not accredit overseas institutions, therefore if you have an overseas degree in Psychology you will need to apply for individual Graduate Membership of the BPS. To discuss your eligibility for Graduate Membership please contact qualifications@bps.org.uk.
Further Information
For more information about entry requirements please email apply@stmarys.ac.uk.
Fees & funding
Funding Information
A non-refundable deposit of £200 is required for Home/EU students to confirm their place.
Additional costs
Your tuition fees will cover the cost of all mandatory elements of your programme. Additional costs could be incurred depending on optional modules chosen and other projects undertaken.
For further information about additional costs please see our additional costs webpage.
Alumni discount
A 10% tuition fee discount is available for our alumni (undergraduate and PGCE) planning to study this Master's degree. Those studying for a PGDip of PGCert are not eligible for the discount.
Funding
Government-funded loans of over £11,000 are available to many home postgraduate students. Home and international students may also be eligible for external sources of funding. International students should check their eligibility for our International Scholarship.
For more information, please look at our postgraduate funding page.
How the degree is taught
Teaching methods
A range of teaching methods are used on the programme including lectures, seminars, role plays and student-led discussions.
Students are expected to engage in discussion and enter into significant preparation and self-motivated research to be able to contribute and share knowledge in sessions.
Assessment methods
Assessments are varied including essays, case studies, group projects, role plays, oral presentations, reflections and guides for performers and coaches.
All modules have a credit value of 20, except for the research project which has a credit value of 60. All modules are assessed by a variety of both written and oral forms of assessment.
Career opportunities
The specific focus of the programme on applied sport psychology enables students to focus their understanding and skills to enhance their opportunities for employment within the sport and performance sectors.
The options on completion of the MSc are wide ranging but include moving onto BPS stage-2 training, taking the BASES Sport and Exercise Psychology Accreditation route, or progressing into teaching or research positions within higher education - as well as building skills towards business ventures in the applied psychology field.
The Careers Service has more information on graduate careers and part-time work available during your course.
More from St Mary's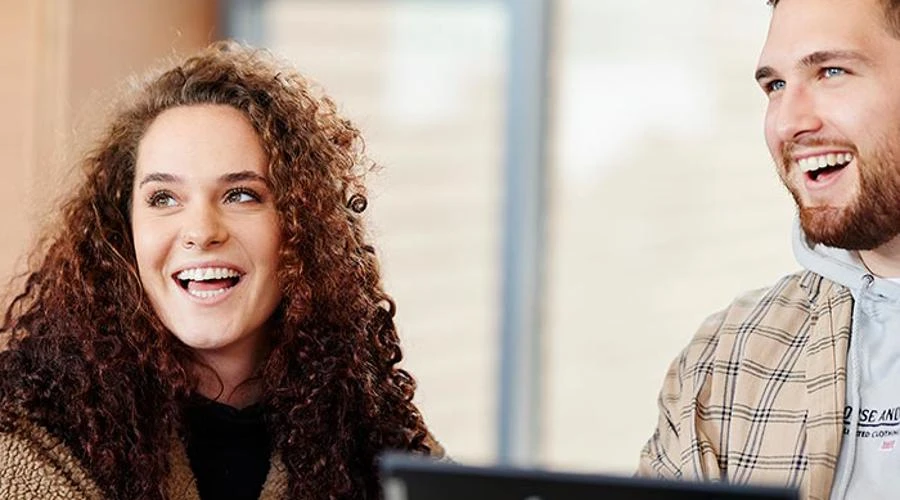 We have a range of webinars and events to help you decide whether St Mary's is the place for you.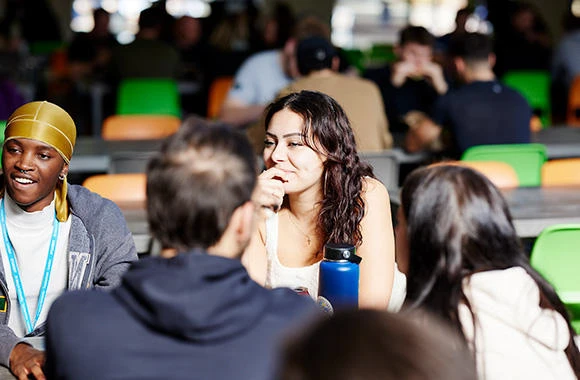 Discover what life is like on our London campus.