This course would allow you to explore the richness of Christian spirituality through historical, anthropological and theological lenses.
In 2017 the library acquired the Franciscan Study Collection from the Franciscan Study Centre in Canterbury
This master's is designed to offer you the opportunity to study this field in some depth, from historical, theological, psychological and other points of view. The course examines different understandings of how Christians seek to relate to God, the underlying theology and the particular practices or lifestyles that express these understandings.
The search for 'spirituality' is one of the most striking aspects of our contemporary Western cultures. In simple terms, the word 'spirituality' stands for the way we seek to live out our fundamental beliefs and values. In Christian terms, spirituality is based on a relationship with God, to whom we seek to respond.
Why St Mary's
As an institution, we have been at the forefront of the development of spirituality as an academic discipline. In 2009, we held one of the first European conferences connected to its study, the proceedings of which were published as Sources of Transformation: Revitalising Christian Spirituality (Eds. Peter Tyler and Edward Howells, Continuum 2011).
We have developed our world-class scholarship and experience in this department into an innovative, stand-alone MA in Christian Spirituality.

Prof Peter Tyler
Professor - Pastoral Theology and Spirituality
View profile
Upcoming webinars and events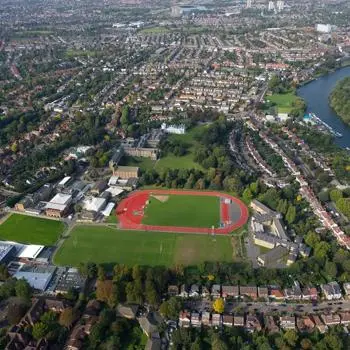 Postgraduate events
Join us at a postgraduate event
Open Days
Course content
Modules
Please note: in any given year not all modules will be offered, only a selection according to staff availability and student demand. The course will be taught on eight Saturdays at St Mary's University.
Please note: it is possible that a module listed on the website will not be able to run due to reasons beyond our control. For more information please refer to our course information disclaimer.
Entry requirements
Students will be accepted on the programme if they have an Upper Second Class Honours Degree or equivalent.
Additional requirement information
In some circumstances other qualifications will be accepted after interview, or (exceptionally) other relevant experience and study with evidence of the ability to engage with such a programme.
Further Information
For more information about entry requirements please email apply@stmarys.ac.uk.
Fees & funding
Additional costs
Your tuition fees will cover the cost of all mandatory elements of your programme. Additional costs could be incurred depending on optional modules chosen and other projects undertaken.
For further information about additional costs please see our additional costs webpage.
Alumni discount
A 20% tuition fee discount is available for our alumni (undergraduate and PGCE) planning to study this Master's degree. Those studying for a PGDip of PGCert are not eligible for the discount.
Funding
Government-funded loans of over £11,000 are available to many home postgraduate students. Home and international students may also be eligible for external sources of funding. International students should check their eligibility for our International Scholarship.
For more information, please look at our postgraduate funding page.
How the degree is taught
Teaching methods
undefined
Assessment methods
The degree is assessed by essays and other coursework set for the taught part (120 credits) and by a dissertation (60 credits). The dissertation will be on an agreed topic and will be up to 15,000 words.
Career opportunities
This degree has flexibility for students, allowing you to study part-time. This enables you to continue professional development alongside various forms of Christian ministry and leadership. Or on a personal level this MA is a way of continuing your interests, while enhancing your future employability or advancement to more senior roles.
This advanced education in Christianity would open specific opportunities in school teaching, and work with Christian or other charities and agencies.
The skills acquired through this programme will provide an education which sensitises you to engaging with religious and ethical ideas from other times, cultures and places. Thus, it will equip you to go into a profession that engages with cross-cultural situations, such as non-governmental organisations in the UK and overseas, international relations, and the civil service.
Finally, the increasing role of psycho-spiritual formation in counselling and psychological settings is reflected in our optional module, Spiritual Direction, Psychology and Spiritual Formation, which will prove valuable if you want to pursue a career in these areas.
More from St Mary's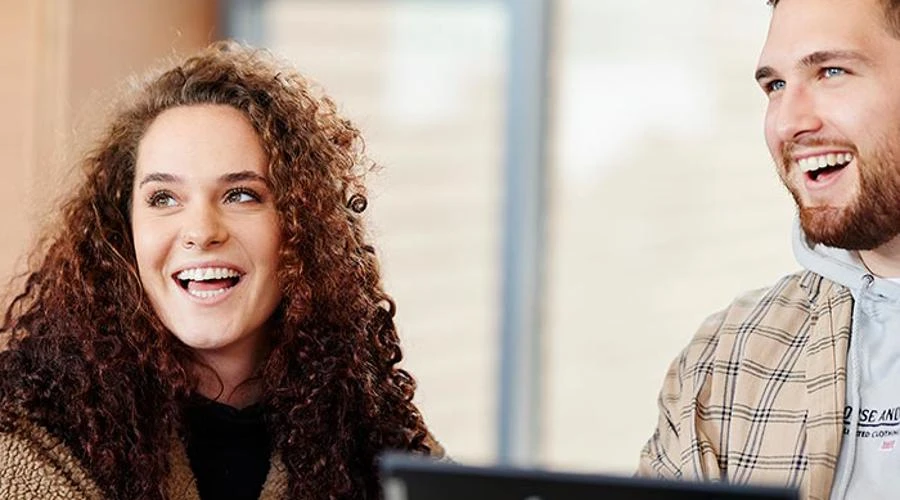 We have a range of webinars and events to help you decide whether St Mary's is the place for you.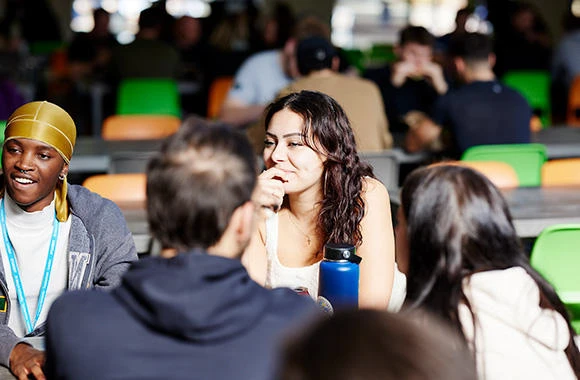 Discover what life is like on our London campus.