Gain a comprehensive understanding of the human body using a modern curriculum to support health, injuries, illnesses, and disabilities through our intensive Physiotherapy pre-registration master's
This contemporary physiotherapy course is designed for those with a previous degree who are interested and invested in pursuing a career in healthcare.
Our modern curriculum enables you to work at the forefront of physiotherapy, equipped with advanced clinical skills and evidence-based knowledge to excel
Our course provides:
a contemporary learning environment covering all aspects of physiotherapy
high levels of pastoral care
small cohorts
full-time course delivered over part time hours so you can work if needed
intensive learning concentrated into 2 years
very high employment levels post-graduation which differentiates us from the competition.
Our modern curriculum reflects the needs of the workforce. We help you develop:
the team working and collaboration skills to influence change
detailed clinical anatomical, biomechanical and physiological knowledge underpin advanced theoretical knowledge
clinical reasoning and evidence based practice are key components.
Exceptional teaching and support
Our small team of dedicated lecturers are all highly experienced practicing specialist clinicians. You'll learn in highly supportive environment where small groups and wellbeing are prioritised, with personalised support to help you succeed.
Watch our student, Francesca, talk about how the course shaped her and her career path.
Technology-enhanced learning
Teaching occurs in specialised teaching rooms designed to help you enhance your clinical skills with cutting edge technology. Our innovative face-to-face plus approach embeds technology enhanced learning with key theoretical content to support flexible and student focused learning. Our state of the art facilities include:
Industry connections
We have close relationships with industry partners.
"MSc Physiotherapy students from St Mary's University were very professional and exceeded expectations at all times. They were very punctual with timings and proactive in asking questions and providing background preparation relation to EBP and showing signs of appropriate clinical reasoning." - Thamara Raju - Physiotherapist
"I was amazed with MSc Physiotherapy students from St Mary's in how they engaged in MDT meetings of complex TBI clients and how they were interested in the input provided from members of the MDT other than physiotherapists. They were taught in detail the importance of multidisciplinary approach towards achieving client's goals." - Dr. Robert Shore - Clinical Neuropsychologist
Practice placements: build real-life experience
You will complete 1,000 hours of physiotherapy placement work in a wide variety of settings within the greater London area to bridge theory and practice. You will work under the guidance of skilled clinicians in healthcare and clinical settings to experience the industry's demands and explore career options. Our students are highly regarded on placement - over 50% gain employment from their placements.

Julie MacKie
Course Lead - Physiotherapy (Pre-Registration) MSc
View profile
Upcoming webinars and events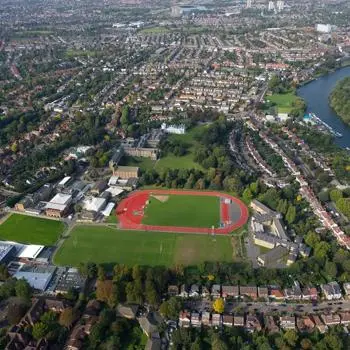 Postgraduate events
Join us at a postgraduate event
Open Days
Course content
Modules
The modules listed below are the modules that were available to students in the 2023/24 academic year and are illustrative of what may be offered for 2024/25.
Please note: it is possible that a module listed on the website will not be able to run due to reasons beyond our control. For more information please refer to our course information disclaimer.
Entry requirements
An upper second class degree (or equivalent) in a related field is required.
Additional requirement information
Related degrees include medical, sport, and biomedical science, and science degrees such as biology, biochemistry, chemistry, and physiology. Other degrees will be considered on an individual basis.
In addition to the above, candidates are required to have practical experience relating to physiotherapy, such as shadowing, work placement or healthcare work experience.
All shortlisted applicants will be interviewed by a panel consisting of a clinical Physiotherapist and an academic member of staff, who will take it in turn to ask questions.
Chartered Society of Physiotherapy
If your application is successful you will have the option to become a student member of the Chartered Society of Physiotherapy.
DBS (Criminal Record Check)
As part of the registration process, you are required to undertake a criminal record check through the Disclosure & Barring Service. This is to ensure that you have not been barred from working with children and vulnerable adults and do not have criminal records that make you unsuitable for working with young people. This will be requested following a successful interview. Further information is available in the applicant guide.
First-aid
All applicants will be required to attend a First Aid Training course during their induction week. The cost of this is estimated to be £85 but can be confirmed closer to the date.
Further Information
For more information about entry requirements please email apply@stmarys.ac.uk.
Fees & funding
Funding Information
The tuition fees listed on this page are for each of the two years taken to complete the programme. This means for home students the fees for the full programme will be £18,500 and for international students £33,600. A non-refundable deposit of £500 is required for home/EU students to confirm their place.
Funding a Physiotherapy postgraduate course can be a big financial commitment. There are several ways that students can fund their studies.
Students are also able to apply for 'undergraduate style' funding for this course in the form of a tuition and maintenance loan as detailed in the Healthcare Education Funding for Postgraduate, Dental Hygiene and Dental Therapy Students Policy.
Physiotherapy students are now eligible for a bursary of up to £5,000 per academic year as long as they are currently actively in study and receiving tuition fee or and maintenance support from the Student Loans Company. The bursary is paid in installments throughout the academic year.
Additional costs
Your tuition fees will cover the cost of all mandatory elements of your programme. Additional costs could be incurred depending on optional modules chosen and other projects undertaken.
For further information about additional costs please see our additional costs webpage.
Alumni discount
A 10% tuition fee discount is available for our alumni (undergraduate and PGCE) planning to study this Master's degree. Those studying for a PGDip of PGCert are not eligible for the discount.
Funding
Government-funded loans of over £11,000 are available to many home postgraduate students. Home and international students may also be eligible for external sources of funding. International students should check their eligibility for our International Scholarship.
For more information, please look at our postgraduate funding page.
How the degree is taught
Assessment methods
Assessment for the course varies depending on the module, but always consist of at least two forms of assessment. The different assessment strategies include objective structured clinical examinations (OSCE), Viva (oral examination), oral presentations, written examinations and portfolios, and clinical case studies.
These assessments will enable the modules to support and build up the students' practical, clinical, communication and written skills that they will need both for the practice placements module and for a successful lifelong learning.
Career opportunities
There is a large demand for physiotherapists – an estimated 500 will be needed every year.
Our intensive physiotherapy master's programme, helps you develop essential transferrable skills, such as communication, adaptability, and creative problem-solving. Our students are highly employable and compete strongly in the workplace – 97-99% are employed within 3 months of graduating every year. Around 70% find work in the NHS, 20% in sport and 10% work in private sector.
Our postgraduate Physiotherapy degree is approved by the Health and Care Professions Council (HCPC) and accredited by the Chartered Society of Physiotherapy (CSP).
The Careers Service has more information on graduate careers and part-time work available during your course.
Some examples of job roles and areas of work for graduates of Physiotherapy (Pre-Registration) MSc include:
Apply now
We are now closed for applications to MSc Physiotherapy for September 2023 intake. Applications for September 2024 will open in early October 2023.
If you would like to be notified when we open for entry in 2024, or if for any reason we re-open for 2023 entry, then please register your interest.
More from St Mary's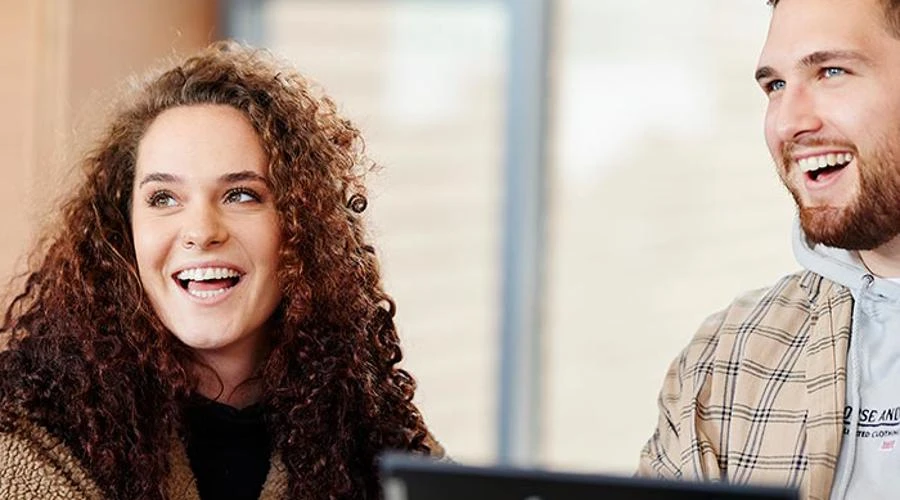 We have a range of webinars and events to help you decide whether St Mary's is the place for you.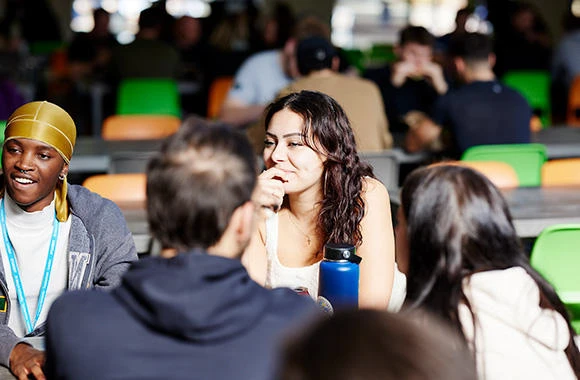 Discover what life is like on our London campus.