A one-year practical sports journalism course that is professionally accredited by the National Council for the Training of Journalists (NCTJ)
Students can acquire the NCTJ Diploma in Journalism in addition to a Master's degree
Named the best postgraduate journalism degree in the country by the NCTJ (April 2021)
Excellent employability record for graduates finding work within the industry
Students are taught by award winning journalists, broadcasters and academics
If you have a passion for sport and want to become a journalist, you need to acquire the skills and knowledge employers are looking for today. Our comprehensive training programme is taught in partnership with award winning journalists who can give you the head start you need.
Why St Mary's
Each year we select 20 students who will embark on a demanding training course taught by professional journalists, broadcasters and academics.
Our course offers one of the best routes into the industry. We will train you to become a journalist for the digital age covering everything from the traditional match report to the latest skills in multimedia journalism. Our graduates work in every sector of the industry.
You will find them at:
BBC Sport
Sky Sports News
ESPN
talkSPORT
CNN International
The Times
Premier League Productions
Sportsbeat
SNTV
and more.
We were the first Sports Journalism MA degree course to be professionally accredited by the NCTJ.
Editors and sports journalists recommend our course because we train our students to industry standards. They visit the campus regularly to offer career advice, talk about work placements and to keep you up to speed with the latest developments in sport and the media. We guarantee every student a work placement and there are often opportunities to earn while you learn.
We are also committed to diversity in journalism. We have trained more women sports journalists that any other course in the UK.

Dr Daragh Minogue
Associate Professor and Course Leader - Sport Journalism
View profile
Upcoming webinars and events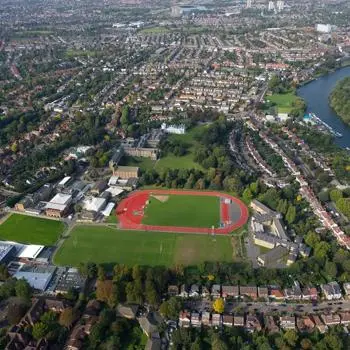 Postgraduate events
Join us at a postgraduate event
Open Days
Course content
Modules
The modules listed below are the modules that were available to students in the 2022/23 academic year and are illustrative of what may be offered for 2023/24.
Please note: it is possible that a module listed on the website will not be able to run due to reasons beyond our control. For more information please refer to our course information disclaimer.
Entry requirements
We normally require a good degree in any discipline.
Additional requirement information
In exceptional circumstances, we may accept a student without such a qualification if they demonstrate an aptitude and commitment to sport and/or journalism.
All candidates selected for interview will be asked to submitted samples of their journalism and sit a short one-hour entrance test. You can do this online or in person. The entrance test assesses your media skills, creativity, sporting knowledge, sub-editing and writing.
Further Information
For more information about entry requirements please email apply@stmarys.ac.uk.
Fees & funding
Funding Information
A non-refundable deposit of £500 is required for Home/EU students to confirm their place.
The Journalism Diversity Fund is available to applicants without the financial means to attend an NCTJ training course.
Additional costs
Your tuition fees cover the cost of all core elements of your degree course including all your NCTJ exam fees (approximately £350). We don't pay for resits. You can also incur travel costs as part of the course.
For further information about additional costs please contact daragh.minogue@stmarys.ac.uk
Alumni discount
A 10% tuition fee discount is available for our alumni (undergraduate and PGCE) planning to study this Master's degree. Those studying for a PGDip of PGCert are not eligible for the discount.
Funding
Government-funded loans of over £11,000 are available to many home postgraduate students. Home and international students may also be eligible for external sources of funding. International students should check their eligibility for our International Scholarship.
For more information, please look at our postgraduate funding page.
How the degree is taught
Teaching methods
Our course is very practical and interactive reflecting the realities of a typical newsroom rather than a traditional classroom.
We teach four days a week (Tuesdays to Fridays) between September and April. The contact hours are approximately six hours per day. After April you will have an industry placement or internship and will be working on your final project.
Our teaching will include regular guest speakers from the sports media and study trips to Sky Sports News, Premier League Productions and sporting venues in London. Some of your classes will take place at News Associates and Sportsbeat, who have recently relocated to Twickenham.
In the summer term, you will work with a supervisor on a project of your choice. This could be a documentary, a website, a multimedia sports story or a professional placement.
Assessment methods
Our approach to assessment reflects industry practice. There is plenty of scope to be creative. Tasks include writing regular stories for immediate publication, sub-editing, participating in editorial meetings and working in teams on live news days. We work to strict deadlines and you will get the opportunity to present your work to editors at Sky Sports News.
You will also sit the NCTJ Diploma Exams in Sports Journalism, Reporting, Media Law, Public Affairs, Shorthand, and Court Reporting.
Career opportunities
Our graduate success stories are what we are most proud of. During your studies you will have opportunities to secure work placements and gain valuable industry experience.
You will meet some of our most successful graduates, currently working at:
the BBC
Sky Sports News
talkSPORT
The Cricketer
The Evening Standard
The Chronicle
The Irish Times
Wimbledon
Harlequins
Brentford FC.
You will have the opportunity to meet prospective employers and some of our graduates who are successful freelancers.
More from St Mary's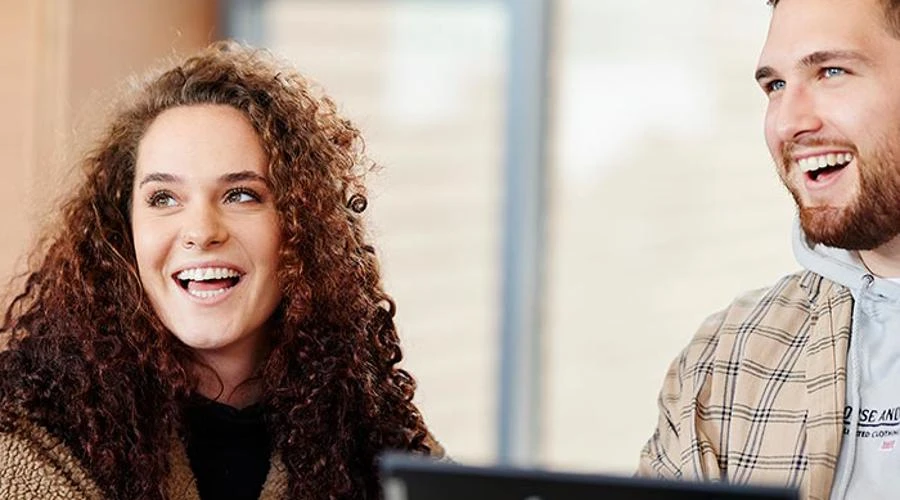 We have a range of webinars and events to help you decide whether St Mary's is the place for you.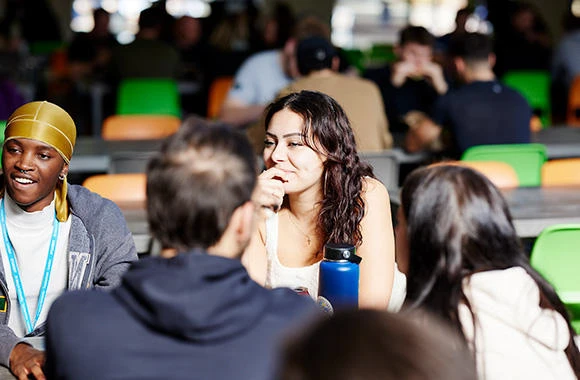 Discover what life is like on our London campus.