Apply Catholic theology to the challenges and opportunities of the contemporary world and learn about Scripture, Doctrine, Christian Spirituality, Catholic Social Teaching, and Ethics.
This part-time, two-year programme provides an excellent opportunity for Catholics and non-Catholics at any stage of life to advance their understanding of applied Catholic theology
Equips students with formalised theological literacy for an academic context across a broad range of practically orientated subdisciplines
Enables students to connect facets of prior lived experience with systematic theological discussion
Facilitates the application of theological learning and skills to practical situations in a range of contextual settings
The MA in Applied Catholic Theology is designed to provide both a thorough grounding in key aspects of Catholic theology while also developing the necessary skills and aptitudes to apply Catholic theology to the challenges and opportunities of the contemporary world.
The Theology grouping within the St Mary's Institute of Theology and Liberal Arts specialises in academic study with a strong ecclesial orientation, utilising the cutting-edge research of our leading academics, combined with the University's mission focus of service to the Church and society.
We are committed to encouraging as broad a demographic as possible to enrich their lives of faith and prayer with academic reflection and study in an environment of open inquiry and faithful intellectual exploration.
Why St Mary's
Founded in 1850, St Mary's has a long and distinguished history as a Catholic institution. St Mary's Institute of Theology is a highly-respected and research-active institution, which houses the Mater Ecclesiae College, established in 1614.
Our founding values are inspired by the teachings of St John Henry Newman, promoting higher education and developing individuals to create a more humane, just and sustainable world. St Mary's success lies in the flexible structure of our courses, bespoke delivery and quality of teaching offered.
You will apply your learning to practical situations, using your knowledge to drive change, whilst engaging in contemporary debates.

Dr Susan Longhurst
Course Lead - Applied Catholic Theology
View profile
Upcoming webinars and events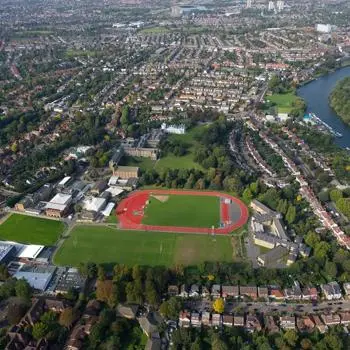 Postgraduate events
Join us at a postgraduate event
Open Days
Course content
Modules
The modules listed below are the modules that were available to students in the 2022/23 academic year and are illustrative of what may be offered for 2023/24.
Please note: it is possible that a module listed on the website will not be able to run due to reasons beyond our control. For more information please refer to our course information disclaimer.
Entry requirements
Students are required to have a second-class first degree in Theology or a related discipline.
We also accept suitable qualifications in a different subject and/or professional interests and experience relevant to the programme.
Further Information
For more information about entry requirements please email apply@stmarys.ac.uk.
Fees & funding
Funding Information
We are offering bursaries of £500 to parishioners of all dioceses in Scotland participating in a full postgraduate programme at the Gillis Centre beginning in September 2022, provided this is matched by a similar contribution towards the fees from the parish.
Scottish students cannot currently get loans from Student Awards Agency Scotland to study at the Gillis Centre. Applicants will need to self-fund their studies.
Home and International students may also be eligible for external sources of funding. Please visit our alternative postgraduate funding webpage for more information about external scholarships and grants for postgraduate taught and postgraduate research programmes.
International Students should check their eligibility for our International Scholarship.
Additional costs
Your tuition fees will cover the cost of all mandatory elements of your programme. Additional costs could be incurred depending on optional modules chosen and other projects undertaken.
For further information about additional costs please see our additional costs webpage.
Alumni discount
A 20% tuition fee discount is available for our alumni (undergraduate and PGCE) planning to study this Master's degree. Those studying for a PGDip of PGCert are not eligible for the discount.
Funding
Government-funded loans of over £11,000 are available to many home postgraduate students. Home and international students may also be eligible for external sources of funding. International students should check their eligibility for our International Scholarship.
For more information, please look at our postgraduate funding page.
How the degree is taught
Teaching methods
undefined
Assessment methods
A variety of assessment methods employed across the programme seeks to balance traditional learning and more contemporary approaches. Modules will involve some formative assessment, and all students are assigned a personal tutor with whom to discuss particular needs and participate in individual tutorials on plans and drafts of work prior to submission.
Career opportunities
It is anticipated that many students will study part-time as continuing professional development, alongside various forms (paid/volunteer) of participation in parish and diocesan activities or Christian ministry/leadership. For such people, the programme will enhance their future employability, including in more senior roles. The programme will be of particular interest as CPD for school teachers in RE.
The MA can also function as a 'way in' to doctoral study will progress in that direction.
The programme will also provide an education which sensitises students to engaging with religious and ethical ideas from other times, cultures and places, and thus will equip them for work engaging with cross-cultural situations, such as non-governmental organisations in the UK and overseas, international relations, and the Civil Service in the Foreign Office.
To ensure students can make the most of the opportunities granted by this programme, there will be bespoke 'careers sessions' held on Saturday study days, at which representatives from the key sectors (Diocesan/catechetical, vocational/chaplaincy, RE teaching, and 'third sector') will be invited for a Q&A session about applying postgraduate theology qualifications to the workplace, and the applications process). Those with an interest in doctoral study will have representatives from St Mary's Research Office and the programme director of the DMin qualification.
The St Mary's Careers Service will liaise with the personal tutors to ensure support is available for those students requiring more generic assistance, as well as providing content at student inductions for entire cohorts.
More from St Mary's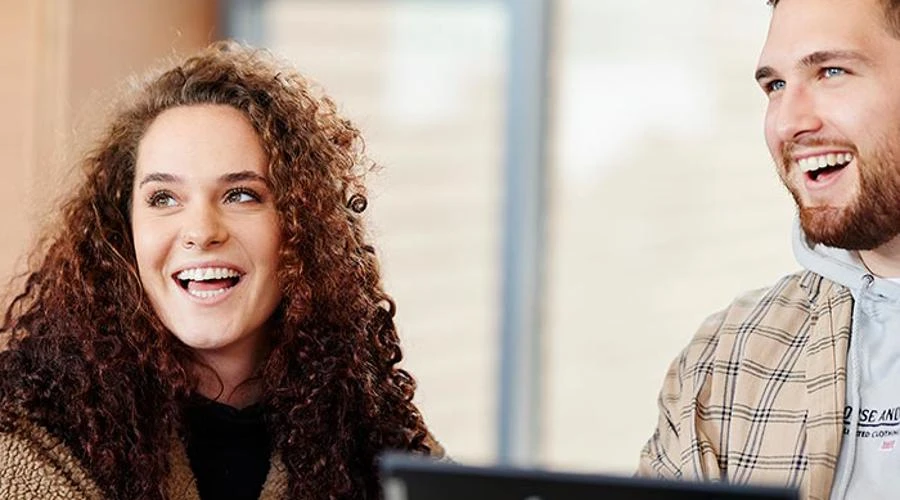 We have a range of webinars and events to help you decide whether St Mary's is the place for you.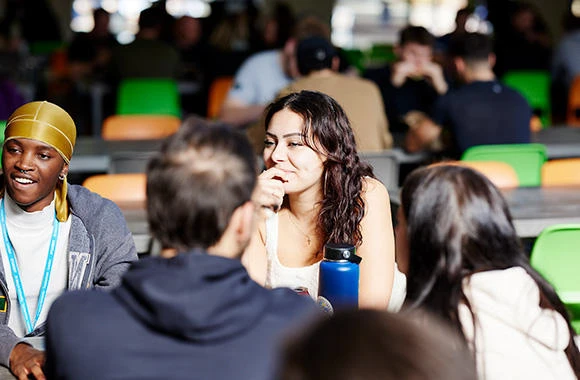 Discover what life is like on our London campus.