This master's programme will allow you to further your understanding of advanced biomechanical principles, whilst also develop the practical and professional skills required for a successful career as an applied practitioner or researcher
Students will gain a deep understanding on three-dimensional modelling, coordination, movement variability and more contemporary topics
Focus on the practical application of skills across sport, exercise and research sectors
Students have access to excellent sport facilities including three human performance laboratories
Wide range of careers within the testing and monitoring of athletes, sports teams, and more
Through gaining a deep understanding of concepts such as three-dimensional modelling, coordination and movement variability and contemporary topics, and the ability to use a range of equipment such as a 14-camera Vicon motion capture system, isokinetic dynamometers, electromyography and force platforms, you will gain extensive experience of a wide-range of investigations.
Traditionally, biomechanists have typically worked in clinical and exercise settings, focusing on movement analysis for injury prevention and rehabilitation or in a research context. However, due to recent technological advances, there has been exciting growth in the field, with a particular rise seen in the role of biomechanists when testing and monitoring athletes within elite sport. This programme will provide you with the opportunity to enhance your ability to work in all three sectors.
Why St Mary's
St Mary's is recognised as one of the top English Universities for sport (ranked 3rd by the Which? University Student Survey, 2019). We have excellent facilities comprising a state-of-the-art biomechanics laboratory, data analysis suite, fully equipped performance education centre, multiple rehabilitation clinics and extensive sports grounds.
Unlike programmes which specialise in one particular aspect of a Biomechanist's role, this programme focuses on the practical application of skills and knowledge across sport, exercise and research sectors. Content is aligned to the competencies identified by the British Association of Sport and Exercise Sciences (BASES) and therefore provides the perfect stepping-stone to a professional career.

Dr Alexandra Atack
Course Lead - Applied Sport and Exercise Biomechanics MSc, PGDip, PGCert
View profile
Upcoming webinars and events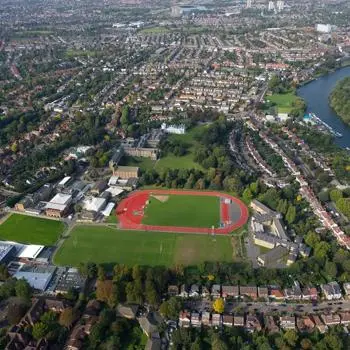 Postgraduate events
Join us at a postgraduate event
Open Days
Course content
Modules
The modules listed below are the modules that were available to students in the 2022/23 academic year and are illustrative of what may be offered for 2023/24.
Please note: it is possible that a module listed on the website will not be able to run due to reasons beyond our control. For more information please refer to our course information disclaimer.
Entry requirements
A 2:2 degree (or equivalent) in sport science, exercise science, strength and conditioning science, physical education, sport rehabilitation, physiotherapy or a related field.
Additional requirement information
Students will be considered with other appropriate qualifications or experience that is deemed equivalent. Applicants should normally be able to demonstrate a background in research methods or a related discipline.
Further Information
For more information about entry requirements please email apply@stmarys.ac.uk.
Fees & funding
Additional costs
Your tuition fees will cover the cost of all mandatory elements of your programme. Additional costs could be incurred depending on optional modules chosen and other projects undertaken.
For further information about additional costs please see our additional costs webpage.
Alumni discount
A 20% tuition fee discount is available for our alumni (undergraduate and PGCE) planning to study this Master's degree. Those studying for a PGDip of PGCert are not eligible for the discount.
Funding
Government-funded loans of over £11,000 are available to many home postgraduate students. Home and international students may also be eligible for external sources of funding. International students should check their eligibility for our International Scholarship.
For more information, please look at our postgraduate funding page.
How the degree is taught
Teaching methods
Teaching consists of a combination of lectures, seminars, practical laboratory and data processing sessions.
There is a one-week intensive Research Methods module that you are required to attend from Monday 19th September – Friday 23rd September (9am-5pm daily).
This will be before your other Semester 1 modules, which begin on the following week (commencing 26th September). All other modules are planned to run on Mondays and Wednesdays throughout the semester.
Assessment methods
A wide variety of assessment modes are employed including critical essays, laboratory reports, practical examinations, vlogs and presentations. No formal written examinations are included, however, students will be required to complete an independent data analysis task as part of 'Advanced Biomechanics Principles' and oral examinations are employed within some modules.
Modules are taught two or three hours per week in addition to an intensive teaching week at the start of Semester one. The programme can be completed in a year if studied full-time. Part-time students can complete the degree in two years.
This degree can be studied as an MSc, PGDip or PGCert. You will need to accrue 180 credits to qualify for the MSc, 120 credits for the PGDip and 60 credits for the PGCert. All modules have a credit value of 20, except for the research project which has a credit value of 60.
Career opportunities
This degree builds on the strengths of our Sport and Exercise Science programme and reflects the demand for applied sport and exercise scientists in today's marketplace. The course of study is suitable for sport and exercise practitioners, teachers, and recent graduates and provides the opportunity to study applied aspects of sport and exercise biomechanics.
As you will have the opportunity to apply your knowledge to multiple contexts throughout the programme, a wide-range of career options will be available to you in sport, exercise and academic settings on completion of the MSc. These include, but are not limited to, the testing and monitoring of athletes/sports teams, clinical or commercial human movement assessment, as well as research in Higher Education institutions or cutting-edge technology development for private companies.
The Careers Service has more information on graduate careers and part-time work available during your course.
More from St Mary's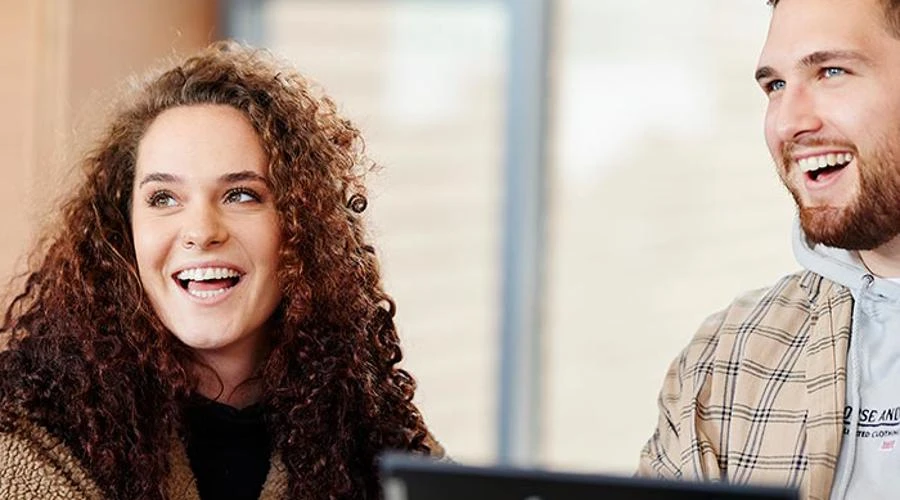 We have a range of webinars and events to help you decide whether St Mary's is the place for you.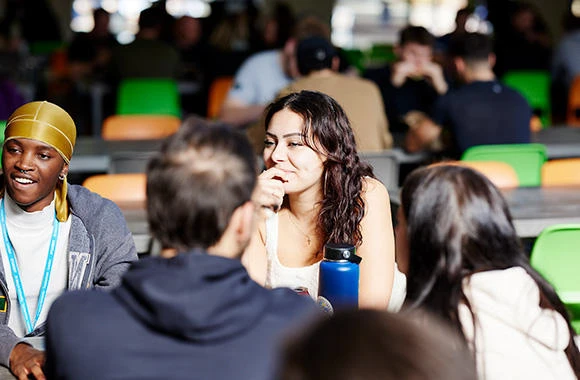 Discover what life is like on our London campus.