International Business Law provides a cutting-edge curriculum combining core aspects of international business law with contemporary global issues
Key coverage of cutting-edge international business law issues
Understanding of cross-cutting issues in the globalised legal and policy environment
A solid foundation in areas of law practiced in international and City law firms
A rich and engaging programme complemented by extra-curricular activities
This innovative Master's degree in International Business Law covers cutting-edge contemporary legal issues in a globalised world. It will provide you with a detailed understanding of the complexities of international trade and business law.
Our degree incorporates a strong ethical dimension, interrogating wider questions about the organisation and outcomes of the globalised world in which international law and business operates. Follow with "Have a look at our course content to find out more.
The academic team incorporates experts who are practitioners in their fields and who regularly contribute to the development of their subjects through legal practice, advisory work and publications.
Why St Mary's
We take pride in our reputation as a friendly university with a community-feel. The University is ideally located close to central London - the world's leading legal and financial centre - giving you the opportunity to visit key legal and City institutions.
We aim to provide you with opportunities to develop your skills and interests and to enhance your employment opportunities, beyond the classroom. Some of the extra-curricular activities we have previously organised for the LLM include a mentoring programme, visits to City law firms, guest lectures from practising lawyers linked with the programme, a field trip to the WTO public forum in Geneva and opportunities to participate in mooting and seminar competitions.
The programme is part of a successful suite of law programmes at St Mary's. You will be invited to participate in a range of employability and extra-curricular events and will welcomed into our wider Law School community.
If you are interested in studying in Paris or if you would like to incorporate an interest in Business Law with expertise in European Law, we also offer an LLM in International and European Business Law, for which you spend your second semester in France, studying at ICP, Paris.
If you have not studied English law before, don't worry, the course has been designed to ensure you will receive the support and guidance to study these successfully.

Anush Ganesh
Course Lead - International Business Law LLM
View profile
Upcoming webinars and events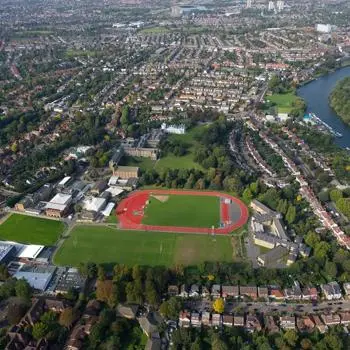 Postgraduate events
Join us at a postgraduate event
Open Days
Course content
Modules
Our programme combines core aspects of international business, a focus on ethics, including the implications of globalisation, and the opportunity to develop a detailed understanding of further specialised fields. International Business Law will not only provide you with a detailed understanding of international trade rules and the rules governing the operation of international business but will challenge you to think critically about the world in which those rules operate, their effectiveness and their outcomes.
You will take 4 core modules in semester 1 and then in semester 2 you will work on your dissertation alongside three elective modules. Your dissertation is submitted in the summer.
Through interactive workshops and classes you will engage not only with your tutor but with your student colleagues, developing further your reasoning, communication and critical thinking skills alongside your understanding of legal rules. You will develop advanced research skills which you will have the opportunity to showcase in your individual dissertation.
Please note: it is possible that a module listed on the website will not be able to run due to reasons beyond our control. For more information please refer to our course information disclaimer.
Entry requirements
A 2:2 or higher (or overseas equivalent) in Law or a degree with a least 70% Law content.
Additional requirement information
Candidates will be considered where a comparable academic level has been achieved through other graduate level studies (such as the Graduate Diploma in Law) and where legal or other work experience has made the applicant a suitable candidate for the LLM.
Further Information
For more information about entry requirements please email apply@stmarys.ac.uk.
Fees & funding
Additional costs
Your tuition fees will cover the cost of all mandatory elements of your programme. Additional costs could be incurred depending on optional modules chosen and other projects undertaken.
For further information about additional costs please see our additional costs webpage.
Alumni discount
A 20% tuition fee discount is available for our alumni (undergraduate and PGCE) planning to study this Master's degree. Those studying for a PGDip of PGCert are not eligible for the discount.
Funding
Government-funded loans of over £11,000 are available to many home postgraduate students. Home and international students may also be eligible for external sources of funding. International students should check their eligibility for our International Scholarship.
For more information, please look at our postgraduate funding page.
How the degree is taught
Teaching methods
undefined
Assessment methods
All assessments are designed to develop your academic and employability skills. Assessments take the form of individual and group work including reports, case studies, presentations, group projects and viva voce.
Career opportunities
An LLM degree will provide you with an excellent specialist academic qualification to start a legal or business career, or to undertake further study. Postgraduate degrees can help you stand out from the crowd showing advanced intellectual ability as well as in depth substantive knowledge and practical legal skills.
Some of our LLM graduates are now working in prestigious law firms or have gone on to further study.
The Careers Service has more information on careers, part-time work and internships available during your course.
More from St Mary's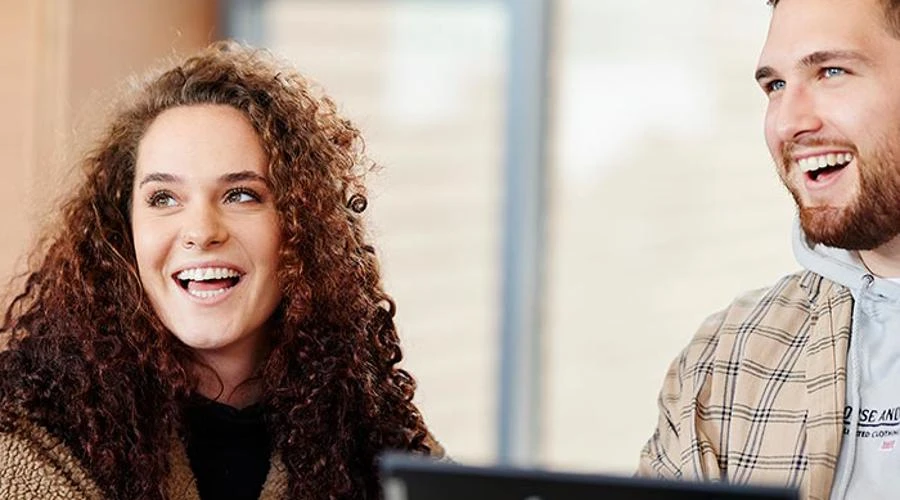 We have a range of webinars and events to help you decide whether St Mary's is the place for you.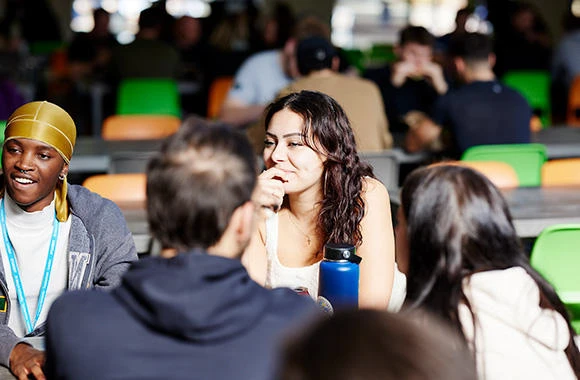 Discover what life is like on our London campus.