Over the past decade, the impact that nutrition has on athletic performance has become increasingly clear
Course accredited with the Sport and Exercise Nutrition Register (SENR)
Industry-relevant placements available (subject to student numbers)
Guest speakers from academia and industry complement course content
Course structure means that studies can be fitted around work commitments
Postgraduate study in Applied Sports Nutrition will not only upgrade your academic and professional skills, but allow you to practice skills and competencies needed to work as a sports nutrition practitioner.
There is currently a high demand for specialisation in the field of applied sports and exercise nutrition. This high demand has partly been driven by employers seeking nutritionists who work within sport to have a higher specialist degree, the continued professional development requirements from professional bodies and be on the Sport and Exercise Nutrition Register (SENR).
Why St Mary's
Our master's degree in Applied Sports Nutrition is delivered by an effective mix of experienced sports nutrition practitioners and academics, ensuring practical skills and competencies are enhanced.
The course is accredited by the Sport and Exercise Nutrition Register (SENR) as one of their approved programmes and facilitates the preparation of those wanting to join the Register.
Practical experience opportunities are encouraged throughout the degree. The unique weekend and block-week timetable at St Mary's means students can organise study around their personal schedule of work and leisure. This allows students to have a good work/life balance whilst undertaking this course.
The University is arguably one of London's top performing sports institutions, providing a comprehensive sports development programme that focuses on performance sport, coaching, events and recreational opportunities.

Dr James Fleming
Course Lead - Applied Sport and Exercise Nutrition MSc, PGDip, PGCert
View profile
Upcoming webinars and events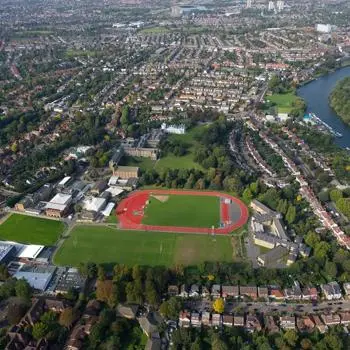 Postgraduate events
Join us at a postgraduate event
Open Days
Course content
Modules
The modules listed below are the modules that were available to students in the 2022/23 academic year and are illustrative of what may be offered for 2023/24.
Please note: it is possible that a module listed on the website will not be able to run due to reasons beyond our control. For more information please refer to our course information disclaimer.
Entry requirements
A first degree in a related field is required.
Additional requirement information
Related fields include: Nutrition, Dietetics, Sports Science, Sports and Exercise Physiology, Sports Rehabilitation, Physiotherapy, Sports Coaching and Strength and Conditioning.
Relevant and appropriate experience will be considered. All applicants are expected to demonstrate interest, enthusiasm and continuous professional development in the field of sports nutrition.
Further Information
For more information about entry requirements please email apply@stmarys.ac.uk.
Fees & funding
Funding Information
A non-refundable deposit of £250 is required for Home/EU students to confirm their place.
Additional costs
Your tuition fees will cover the cost of all mandatory elements of your programme. Additional costs could be incurred depending on optional modules chosen and other projects undertaken.
For further information about additional costs please see our additional costs webpage.
Alumni discount
A 20% tuition fee discount is available for our alumni (undergraduate and PGCE) planning to study this Master's degree. Those studying for a PGDip of PGCert are not eligible for the discount.
Funding
Government-funded loans of over £11,000 are available to many home postgraduate students. Home and international students may also be eligible for external sources of funding. International students should check their eligibility for our International Scholarship.
For more information, please look at our postgraduate funding page.
How the degree is taught
Teaching methods
Formative coursework and directed student learning will be an important component of this course. Students will be required to complete three core modules. Module guides will provide further guidance on relevant and recent publications.
Each module will be supported by an electronic learning site containing resources, distance learning materials, learning forums and feedback areas. This electronic learning site is considered to be an important component of course delivery and will help to foster a cohesive and scholarly community among students whose attendance at St Mary's University will be infrequent.
Assessment methods
Assessments will include a variety of formative and summative techniques, through the combination of assessment of work based learning and other more traditional means of assessment.
This includes coursework such as oral presentations, essays, production of media based articles, and development of professional skill tools, portfolios and case studies. Where possible the assessments will reflect the type of work which the student will undertake once they successfully complete the course.
Career opportunities
This programme is suitable for individuals wishing to pursue a career in applied sports nutrition. The programme has been designed around a range of specialist modules to develop core knowledge and applied skills in the area of sport nutrition.
The programme ensures that students will be enabled to gain professional skills related to both interpersonal communication, rapport development and working in a one to one consultancy situation as well as working with groups, teams and coaches. The programme also incorporates the application of knowledge specifically related to practical situations. Individuals can study on either a full-time or part-time basis.
Applied Sports Nutrition graduates have gained employment within areas such as high-performance sport and academia within the sports and performance nutrition field. Current graduates employment destinations include:
Welsh Institute of Sport
Leinster Rugby
Birmingham City Football Club
Higher Education Institutions
Private Nutrition Consultancy
More from St Mary's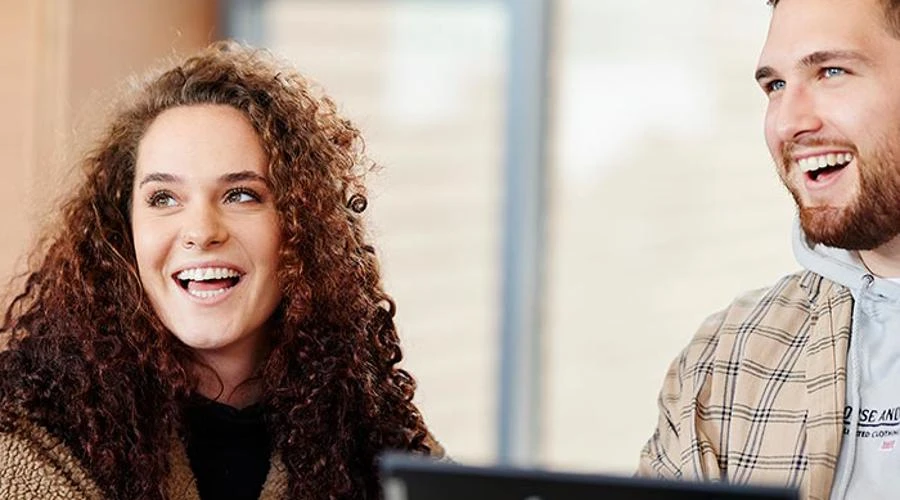 We have a range of webinars and events to help you decide whether St Mary's is the place for you.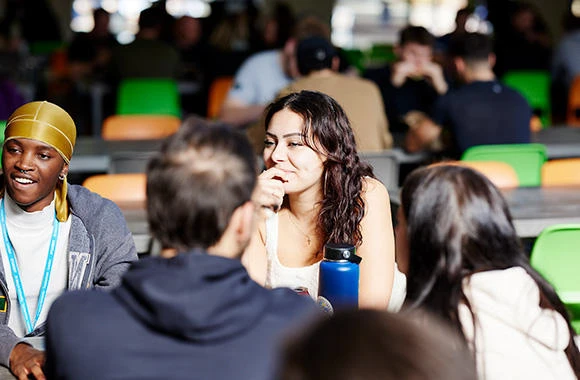 Discover what life is like on our London campus.